With all of the different mattress options on the market today, it is no wonder that people are left to question which is better and which one to invest in, especially since investing in a good mattress is not cheap, but is necessary for a peaceful night's rest. 
The first thing you must know is that a plain old mattress with the typical springs just won't do, if you want to truly upgrade your mattress for optimal comfort. Nope, instead you need to be considering either a pocket sprung mattress or
natural memory foam mattress
. So, let's take a look at both so that your decision will be a bit easier.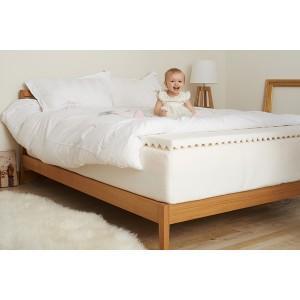 The pocket sprung mattress has springs like your cheap, old mattresses. The difference is in the number of springs. The
pocket sprung mattress
features 1,000 to 3,000 springs, whereas your typical spring mattress has only 325 springs. The increased number of springs makes it possible for your mattress to fit the grooves and contours of your body. 
The
memory foam mattress
, on the other hand, has absolutely no springs. A memory foam mattress sits on your bed frame just like the typical spring mattress or the pocket sprung mattress, but it is made with a material that uses your body heat to shape and mold to your body's grooves and contours. These mattresses are known to resume their original shape faster than other mattresses.
In the end, when you are shopping, you will have to decide which mattress between the pocket sprung mattress and the memory foam mattress you want to buy for your bedroom. You will have to decide if the increased number of springs appeals to you or if the idea of having no springs appeals to you.