A friend on Facebook shared this quiz from the Scottish Book Trust in honor of their national Book Week for which fictional character you are.
Here were my results: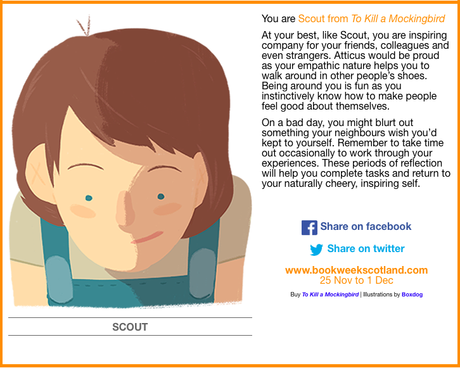 I've never read To Kill a Mockingbird.  Lame, I know, I guess it wasn't required in any of the classes I took in school.  So it was a little anti-climactic but it was fun all the same, and it's probably bumped To Kill a Mockingbird up a little higher on my to-read list now.
Because this was too fun not to share I had Chad take the quiz too.  These were his results: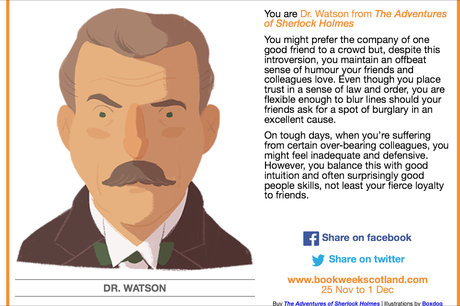 I loved his results, I think they're pretty spot on.  Let's also remember that Jude Law played this character.  I'm one lucky girl!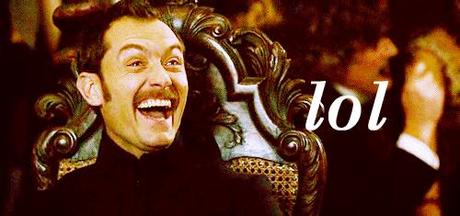 Take the quiz, here is the link again.  Tell us in the comments who you got and share it on your blog!
You May Also Enjoy:
Throwback Thursday: The Big Book of Urban Legends

We are now on Instagram!

Funny Book Meme Friday

It's the little things…

Funny Book Meme Friday Part VI

Throwback Thursday: Perks of Being a Wallflower by Stephen Chbosky

How Gender Stereotypes Hurt Book Lovers, Too.

We're on Facebook!