While the autumn and winter have a particular type of charm, the crunchy leaves, the low sun, and bundling up in your most beloved winter sweaters and blankets, there is something wonderful about the sunshine.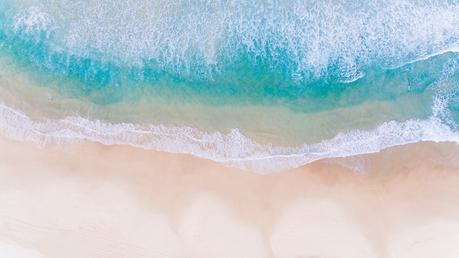 Photo by Fezbot2000 on Unsplash

Even if you choose to travel during the off-season, you can still enjoy a huge fix of the fun in the sun. Obviously, a small amount of research is going to be needed before you jet off on your next adventure. However, there are a number of places that experience warm weather all year round. So it is time to grab your sunglasses, pack your bag, and head off!
India
On the west coast of India lies Goa. This was previously a Portuguese colony on the trade routes. It actually does experience rainy weather out there in monsoon season, but the chances are you wouldn't be going there anyway. The monsoon season lasts from the end of May to around the beginning of October. However, the weather is still warm. So actually if you don't mind a little warm rain and then Goa will be the perfect place for you. Keep in mind, it really is best to travel outside of monsoon season if you want tours and sunshine.
Costa Rica
Central valley in Costa Rica is one of the most beautiful destinations for adventurers looking for a gorgeous escape any time of the year. It is one of the most stable places in the world, as the country does not have an army. Nature is very respected and something that is preserved. You'll find the people are super relaxed too; this might be because of the absolutely stunning surroundings and always having a healthy dose of vitamin D. You can head to the mountains, the beaches, the valleys, all the rainforest and still enjoy the most luxurious sunshine.
Thailand
Thailand also experiences a rainy season, albeit the weather is still always warm. This means you can choose any time of the year and soak up some natural wonders in the sunshine. You could head to the east and go to the Gulf of Thailand, or perhaps you'd prefer the west of the mainland in the Andaman Islands. It doesn't matter which direction you choose; there is a considerable mix of unspoiled locations. This is ideal for using up all of that memory on your camera. Thailand is blessed with fantastic weather and wonderful people that will make you feel like you have found a paradise.
USA
One of the sunniest places on Earth is Arizona. It is dry and hot almost all year, and the city of Yuma is known for having at least 11 hours of sunshine every single day of the year. It isn't the biggest place; in fact, it is known as a small desert city, but there are some fascinating museums that you can visit, and not to mention some of the hiking trails are phenomenal too. The city of Sedona, Arizona is one of the most gorgeous cities in the US. It's totally worth checking out!

While you're in the USA, you might as well head to Santa Barbara. Its beautiful coastal city has warm to hot weather year-round. You will, however, need to consider the 30% humidity, which can make it feel much warmer than it really is. It almost never rains in Santa Barbara, so if you are very dedicated to the sun, this is probably somewhere you want to visit. Even during the winter, you're not going to really need much warm clothing, so you can travel very lightly any time of the year.
Brazil
São Paulo is known for some of the most beautiful weather all year round. Of course, this means it is actually very popular, it might be Brazil's most temperate city, too. The consistent temperature means you'll know exactly what to pack from the start to the end of your vacation. If you want to really experience the sunshine, then Rio de Janeiro has a lot more sunshine and really cranks up the heat. 
Spain
Spain is not one of the best-kept secrets when it comes to great places to visit, but Malaga actually might be. Malaga experiences incredibly warm winters and very hot summers. So if you're looking for a vacation to a great city that has a lot of places to eat, super fun outdoor activities, and so many beaches, then you'll find that all in Malaga.
Mediterranean
While there are many islands in the Mediterranean, and most of them really deserve a visit, Cyprus is actually home to one of the most exceptional coastal destinations. It stays warm all year round. However, it should be noted that the inland can experience snow in the mountains during winter. You can still have long, luxurious days on the beach at the same time as the snow lands inland. The peak season lasts from June to September, which is one of the most excellent times to visit if you are purely interested in getting the most amount of rays. Spring and autumn do hold their charm, too, though!
Africa
On the north coast of Africa, you'll find Morocco. Not only is the cuisine some of the best in the world, but it's just a short flight away from Spain. Which means potentially you could do a two-for-one trip. Morocco has beautiful temperate weather, just like most of the Mediterranean coastal cities. However, because it faces the Atlantic Ocean on the west, you will find that it can be slightly cooler and have more breezy weather. So it can be incredibly refreshing to have a warm balmy sun and a slightly more cool breeze.

When you are looking for your super sunny holidays, remember that you will need to take extra sun protection, sunglasses, a hat, and really light clothing. So if you are ready for your next adventure, why not choose one from the list above? You are almost 100% guaranteed warm, welcoming sunny weather no matter what time of year you go. 
This post was a collaboration.