The prospect of going on vacation is exciting. The prospect of finally going on vacation post-Covid is completely exhilarating. As you think about the various destinations open to you, be sure to consider these beautiful spots.
Italy
Visiting Italy has probably been on your bucket list for a while. And how could it not be? This beautiful Mediterranean country contains so many beautiful sites where you can relax, explore, and learn about incredible history. Of all the cities that you could visit in Italy, Rome has to be one of the most beautiful and interesting for history lovers. Situated in the middle to south of the country, Rome is actually a smaller city than people think.
Because of this, you can expect to visit the main sites within a short amount of time. Make sure you see the Pantheon, the Colosseum, the Via Appia, and the Roman Forum. All of these sites represent incredibly important historical locations and are awe-inspiring when visited. As you plan your trip to Italy or your visits to these sites, be sure to either do your own research beforehand or take an official tour while there. Having this insight will help you better appreciate these sites.
If you decide to stay in Rome, you should definitely try to take a day to explore Naples or Florence which are only a couple of hours away by train. Each of these cities boasts incredible sites as well—seeing Vesuvius from the edge of Castel dell'Ovo is an incredible experience. And you definitely have to try some Neapolitan pizza in the place where pizza was born.
The Mountains
Any kind of visit to the mountains can be incredibly refreshing and is one of the destination options that will allow you to undergo the fewest COVID restrictions. If you are an avid rock climber, going to El Capitan in Yosemite Park in California is one of the best summits to attempt. The Matterhorn in the Swiss Alps stands at a towering 14,700 feet and is another amazing rock-climbing destination.
Even if you are not a rock-climber, there are many mountain destinations that provide beautiful views, breathtaking hikes, and wonderful relaxation. Gasthof Post in Austria is one of the quaintest most charming mountain resorts to visit. This beautiful resort is famed for attracting royal guests like princes and princesses from Sweden and the Netherlands so be prepared for some regal company. In the US, the Omni Grove Park Inn in Asheville, North Carolina is breathtaking. This is a great resort to visit during the fall for spectacular colors.
Florida
Of all dream destinations, Florida is one of the best. No matter what you are looking to do, Florida has beautiful views and plenty of activities for everyone. Of all the great places to visit in Florida, one of the most visited spots is definitely Orlando.
Orlando is home to some of the biggest and best theme parks that the US has to offer. Of all the theme parks there, Disney World is perhaps the most well-known. Covering 25,000 acres, Disney World would easily cover about two Manhattan islands. Each themed section of the resort is divided into an individual park so plan accordingly. The most popular park is the Magic Kingdom park with its towering Cinderella Castle and rides based on some of the most well-loved and magical Disney fairytales.
While in Florida, you also can't miss the beaches. Virtually anywhere you go, you'll be able to enjoy beautiful white sand. But of all Florida beaches, the Florida Keys are some of the best and most isolated. In addition to the beautiful beaches, be sure to stop at the many quaint and fun stops along the Overseas Highway as you drive from island to island. Some of the main stops you can't miss include Key Largo where you can go snorkeling and scuba diving and Morada Bay. This bay is one of the most beautiful that Florida has to offer.
Iceland
Going to Iceland is another dream vacation to plan. Iceland has a lot to offer. For nature adventurers, check out the incredible erupting volcano hikes at Reykjanes and Eyjafjallajökull. These volcanoes are some of the few active volcanoes still remaining on earth. Depending on when you go, you may be able to see lava flow in addition to smoke from the mouth of the volcanoes.
As you plan your Iceland trip, you also have to check out the natural geothermal pools around the island. One of the best pools to visit is the Blue Lagoon. This pool is absolutely breathtaking with bright turquoise water and is only a short drive from the airport. While there, you also need to see the northern lights. In order to get the best view of the Northern Lights, you need to visit somewhere without a lot of light pollution and without big buildings or hills to obstruct your view. Some of the best spots include the Snæfellsnes Peninsula and Lilja Guesthouse on the southeast side of the island.
A Cruise
Going on a cruise is perhaps the ultimate vacation idea especially because there are so many different kinds of cruises out there. If you're going with young kids and simply want to relax, going on a Disney cruise could be an awesome option. Many of these cruises circle around the Caribbean making routine stops that allow you to sightsee. One of the main pulls of these kinds of cruises is the sheer number of attractions on the actual ship, keeping your kids happy and busy for the duration of the voyage.
If you're more interested in visiting historical sites than simple relaxation, there are a number of European cruises that travel up the Rhine allowing you to stop in major cities like Cologne and in other smaller towns along the river where you can see incredible Medieval castles and cathedrals.
Montréal, Canada
Traveling to Montréal is a great idea as one of your first places to visit post-COVID. Granted, the city has experienced incredibly strict coronavirus measures and is adapting back to normal more slowly than other cities. However, even though some of the traditional festivals might not occur this summer, it still is a beautiful place to visit.
In fact, as of the end of June, most restaurants, cinemas, and large event centers will be open as long as social distancing is still maintained. And of all sites to visit in Montréal, many of the best sites are actually outdoors. As you plan a trip to the only French speaking province in North America, be sure to visit Old Montreal, or Vieux-Port de Montréal. Here, you'll be able to see the incredible Notre Dame cathedral situated in the center of the old city. Depending on when you go, you may be able to attend an incredible concert and light show inside.
Additionally, plan to visit the MAC (Musée d'Art Contemporain or Museum of Contemporary Art). Though smaller than some contemporary art museums, this museum boasts some of the most ground-breaking and innovative exhibits ever.
Greece
Greece is another great place that you should stick on your travel bucket list. Greece is one of the few countries that you can visit without major restrictions due to Covid. As of April 19th, American visitors who received a vaccine at least 14 days prior to their visit are welcome to enter the country without needing to quarantine upon arrival.
This means that your Grecian vacation dreams can finally come true. Sites like Athens are a great place to start your visit. Anyone who visits Greece has to see the Acropolis. Situated on top of a large plateau, the Acropolis is part of an ancient Greek city where the remains of three major temples are. Of the three temples that remain, the most awe-inspiring and the one with the most evident remains is the Parthenon. This structure is made up of several large columns arranged in a rectangular shape holding up what used to be the roof.
If you visit Greece, you should also try to visit at least one of the many Greek islands. One of the most beautiful islands to visit is Santorini. The island is dotted with beautiful, whitewashed stucco and plaster houses. And it boasts some of the most spectacular beaches with black, red, and white pebbles and sand.
The Beach
Going to the beach is definitely one of the best vacations anyone can ask for and there are so many great options out there. As you think about the right beach to visit, think about what you are really hoping to get out of your vacation. If you really want to have a great time boating with your family, a lakeside beach might be sufficient to fulfill your cravings for warm sand and sun. As you look into different lakes to go boating, Lake Powell in northern Arizona is a great spot as is Bear Lake in northern Utah.
If you are wanting to spend time surfing, there are a variety of amazing beaches around the world that get some of the best waves. Heading to Hawaii's North Shore is definitely a great idea. Even if you aren't the best surfer around, going here at different times in the year allows you to not only access great waves yourself but to also watch great surfers perform in various competitions.
Surfer's Point in Barbados is another incredible surfer's beach that isn't talked about as much as the North Shore.  The best time to visit Barbados for surfing is between October and March, making it a great place to escape the winter cold.
Mexico
Mexico is one of the best tourist locations regardless of what you are hoping to see. If you want to spend most of your time on a beautiful beach, go to Cancun. If you want to see mind-blowing feats of human accomplishment, go to Mexico City.
Mexico City and the area around it boasts some of the most amazing remnants of the ancient Mexico and Aztec civilizations who once lived there. One of the most important places to visit is the Teotihuacan site near the city. This site covers roughly 32 square miles and its most eye-catching aspect is definitely the mammoth pyramid that lies at the end of the Avenue of the Dead.
This pyramid was the site of various important religious rites and ceremonies and was believed to be the birthplace of the gods by the Mexica people. Visiting this extraordinary site will give you insight into the incredible civilization of the peoples who inhabited this Mexican area, feats that definitely rival the feats of the Egyptians.  
Washington DC
Visiting Washington DC this summer is a great option for American travelers especially now that restrictions have been largely lifted in Washington DC. While masks are still required in many locations, some of the nation's best museums like the Smithsonian museums and other huge attractions were reopened for tourists to visit in May. With these museums now open, you'll have so many cool things to go see and do that are free.
Regardless of how long you plan to stay in DC, there are a few things that you have to visit. First, you have to visit the National Mall. The National Mall is a beautiful outdoor complex made up of various memorials—start by stopping in front of the Whitehouse, then walk about 10 minutes to stop in front of the Washington Monument. If you're brave, consider climbing the steps to get a spectacular view from the top. Then, walk around the reflection pools and visit the Lincoln, Jefferson, Vietnam, WWII, Korean War, Martin Luther King Jr., and various other memorials.
Not only will the walk be incredibly beautiful, but you will learn about many key national figures and events in the process. While you're in DC, be sure to also stop at the Washington National Cathedral and the Arlington Cemetery.
Travelling allows you to experience new places, climates, and cultures. Getting out there into new locations is especially exciting now that Covid is finally coming to an end. As you finalize vacation plans, be sure that you plan the right balance of activities and relaxation time to ensure you come home rejuvenated.
Looking for a new recipe to try while planning your travels? Check out these ones!
Listen to The Maria Liberati Show for more tips and travel ideas and like/share episodes for a chance to win this month's giveaway of The Basic Art of Pizza book and a deep Dish Lou Malnati's of Chicago Deep Dish Pizza
Listen next week for an interview with Ron Becerra from Ruthless Pawz and a giveaway
from Vital Choice of a limited edition grill box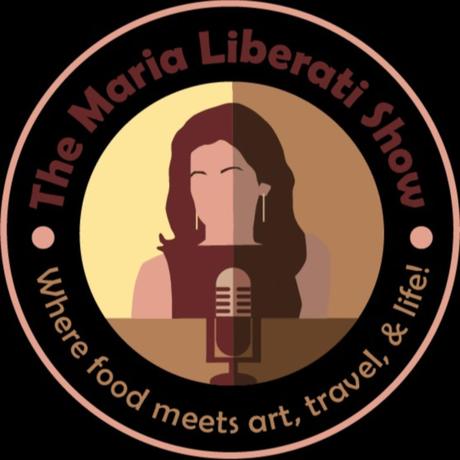 The Maria Liberati ShowGourmand World Award winning author/Celebrity Chef Maria Liberati intersects where food meets art, travel and life! Join Maria as she interviews fascinating guests in food, wine, culture, art , literature. Guests let us in to their food world and answer the question "What does food mean to you" and share the special connection food has in their life. Maria has a talent for creating common ground for people from all walks of life and many varied talents through one common denominator-food. Discover what food means to you, your life ,your history, your persona. Support this podcast: <a href="https://anchor.fm/maria-liberati/support" rel="payment">https://anchor.fm/maria-liberati/support</a>
Podcast Subscription Menu
A Blueberry Cream Frost and a Beautiful Backyard
by
maria liberati
Prepare a delicious blueberry cream frost and learn about home gardening with Anthony Bracco of Bracco farms in Warwick, NY. 
Enter, "The Maria Liberati Show," based on her travels, as well as her Gourmand World Award-winning book series, "The Basic Art of Italian Cooking," and "The Basic Art of…" Find out more on https://www.marialiberati.com
—–
Intro music: "A Quick Coffee" by Borrtex – available via Creative Commons Attribution-ShareAlike 3.0 https://creativecommons.org/licenses/by-sa/3.0/us/
Outro music: "First Day of Spring" by David Hilowitz – available via Creative Commons Attribution-ShareAlike 3.0 https://creativecommons.org/licenses/by-sa/3.0/us/
—
Send in a voice message: https://anchor.fm/maria-liberati/message
Support this podcast: https://anchor.fm/maria-liberati/support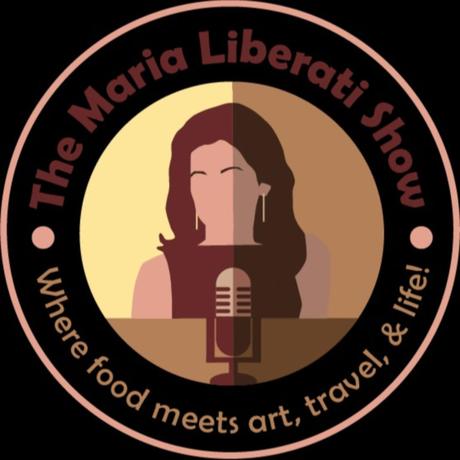 Search Episodes
A Blueberry Cream Frost and a Beautiful Backyard June 3, 2021 maria liberati How to Picnic with Strawberries, Coffee and Your Pup! May 27, 2021 maria liberati Almonds, Romance and Gluten Free May 20, 2021 maria liberati What's in a Strawberry, and a new Kitchen! May 13, 2021 maria liberati May Garden of Earthly Delights and Gluten Free May 5, 2021 maria liberati Make Your Food A Masterpiece Inspired by DaVinci April 28, 2021 maria liberati Where is Mantua and How to Make Sbrisolana April 21, 2021 maria liberati How To: Spiral DaVinci Style and a Ribolita April 14, 2021 maria liberati How To: Eat Like DaVinci – Happy Birthday Leonardo! April 8, 2021 maria liberati How To: Easter Bread Around the World! March 31, 2021 maria liberati
Search Results placeholder