Depending on who you ask, they will either tell you that Sukhumvit sucks or that it's the best place to live in Bangkok.
Depending on your needs you'll find it to be one of the other. I personally love Sukhumvit and here's why.
Note: if you don't know what Sukhumvit is, it's a big road in Bangkok. When I refer to Sukhumvit in this article, I mean the area from Nana to Udom Suk (as Sukhumvit Road goes all the way to Pattaya).
Everything is so f***ing close
Whether I want to go to a nightclub, bar, [insert cuisine here] restaurant, go-go bar, Bangkok gyms, movies, street food, massage, a concert event or you name it – pretty much every western amenity can be found on Sukhumvit.
If you live in Phahon Yothin or somewhere else in the sticks, it becomes a lot harder to find an apartment close to everything a young male in his mid twenties wants. And catching taxis from outer Bangkok into the center can be a drag as you'll need to leave a lot earlier to compensate for the traffic assuming you're not flooded in.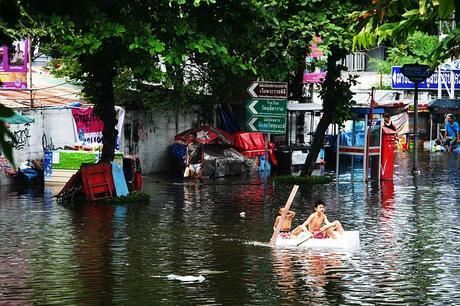 For example, I live next to Thong Lo BTS, I can reach RCA, Nana Plaza Bangkok, Racquet Club, Tops, Villa and Major Ekkamai for less than 50 baht in a cab. I could walk to most of them if I really wanted.
It's pretty easy to navigate
As I said, Sukhumvit is one long road that goes all the way up to Pattaya.
From Nana to Udom Suk it's pretty much a straight road with several BTS stops along the way. All the streets are numbered and once you understand the layout, it's pretty hard to get lost unless you're a total f***wit.
Not to mention that there's a overground subway service that is easy to use and taxis are a plenty.
Living on the outskirt areas can get a little boring
I stayed in Phahon Yothin once, while it is a nice place to live you have less options. If I wanted to eat Indian food I had to travel some distance to find something pretty decent. If I wanted to visit a club, I'd be paying at least 150 baht in a taxi and most times I'll be stuck in traffic for an hour.
Also, if you don't speak Thai, living in less expat heavy areas in Bangkok you may have some trouble ordering food and the rest.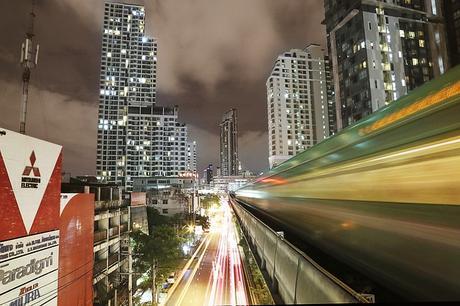 And before someone in the comments tells me to learn Thai, how about you go **** yourself? Ain't nobody got time for dat.
Okay, Sukhumvit isn't cheap
Here's the catch: Sukhumvit is f****ing expensive.
For example, I was paying 11,000 baht for a huge 44sq meter apartment (okay, not huge but it's big for a studio) in Phahon Yothin.This came with a huge pool, squash and tennis courts and a proper gym with squat rack.
For a 44sq meter room in Thong Lo, you're playing close to 18,000 baht plus usually and you may not even get a pool. You certainly aren't getting and racket courts.
Street food costs a little more, haircuts cost more, beers cost more, restaurants cost more – pretty much everything costs more in Sukhumvit.
While I think it's the best area of Bangkok to stay based on my needs, it's not cheap.
Hey Harvie, you don't know shit
I know some of you will disagree with me about Sukhumvit not being the best place to live in Bangkok and that there's too much traffic or that real estate is too expensive and you're right.
Traffic can be pretty bad and apartments do cost too much, but it still beats living in Samut Prakan, Bang Sue or Phra Nakhon if you want to go out and do stuff on a regular basis.
If you don't mind catching motorcycle taxis in Bangkok or live close the the BTS, traffic is a bit of a moot point. I'm almost never stuck in traffic regardless of what time I leave my place.
If you want to spend no money and just eat street food all the time then yeah, there's much better places than Sukhumvit to do that. But if you want total convenience and everything at your door step, Sukhumvit is the place.
Where should you stay?
I advise most people to stay somewhere along Sukhumvit for the first couple of months of their stay.
Why?
For someone who is moving to Thailand for the first time, it's the perfect place for you to get settled with how things work here. There's several malls about, most places have some grasp of the English language and everything you need to make your transition to Thailand easy is nearby.
Once you know the place a little better, then you should look to move to other districts based on your needs. Also, if you're looking to move to Thailand soon, you should check out my sponsor's website who help expats make the move here.
What's your favorite area of Bangkok to live in? Leave a comment below.