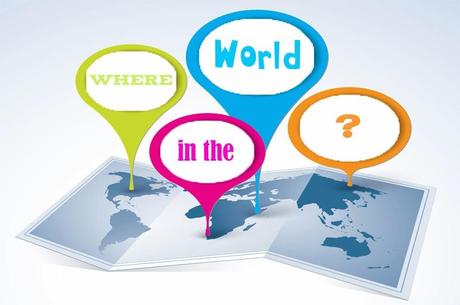 Where in the World? is our new occasional series in which Adam, The Daily Constitutional's Editor is logging the locations of his London Walkers.
"We meet people from all over the world, and I thought it would be fun to map them out to create a picture of where our London Walkers (and Daily Constitutionalists) come from.
We'll be breaking it down by English and Welsh counties, Scottish regions, Irish provinces, U.S States, Canadian provinces, Australian states, European, Asian, African and South American countries."
1. Texas
Thanks to Steve and Dustin and their group from Houston, Texas – they're the pioneers in our new series!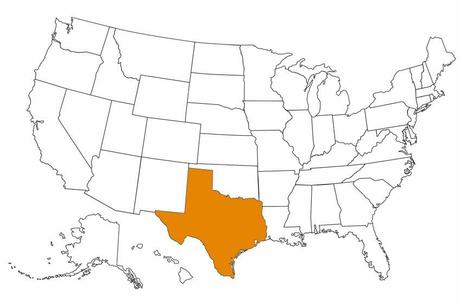 They joined us on both a Ghosts of the Old City and a Jack the Ripper walk. Here they are with Adam…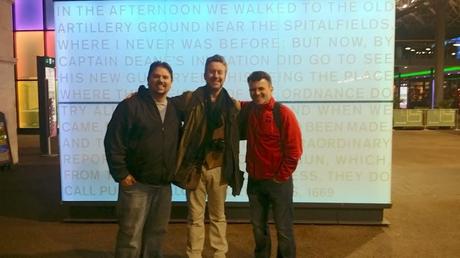 And here's the whole group…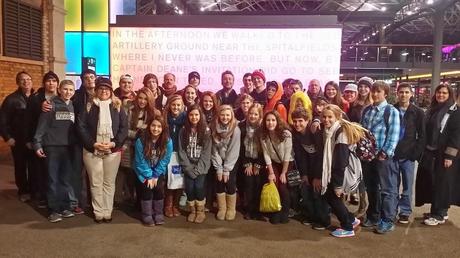 Thanks for coming, guys, good to see you, have a safe trip home!
London, Texas…
• London, Texas, a community in Kimble County, has a population of around 180 people. 
• The city of New London, in Rusk Country, Texas is considerably larger with a population nearer the 1000 mark.
• The U.S Ambassdor to the UK from 2001 – 2004 was a Texan – William Stamps Farish III, a Houstonian by birth.
• Texas had its own embassy in London from 1836 – 1845.
• (On a personal note) My friend Chas travels from Houston, Texas on an alarmingly regular basis to watch West Ham United play football. How's THAT for devotion? His wife Sharon helms the Tacos A Gogo restaurants in Houston. Their website is HERE. 
A London Walk costs £9 – £7 concession. To join a London Walk, simply meet your guide at the designated tube station at the appointed time. Details of all London Walks can be found at www.walks.com.