Most people in the fashion design industry will admit that starting a clothing line isn't easy. The fashion industry is composed of numerous moving parts that can be overwhelming to the untrained eye. Sourcing of materials is one of the critical components that can discourage many aspiring fashion entrepreneurs. But should that be the case?
If you're looking for quality and affordable materials that will serve as the backbone for your up-and-coming fashion line, refer to this list of potential resources. Here, you can absorb insightful content on how and where designers can source their materials.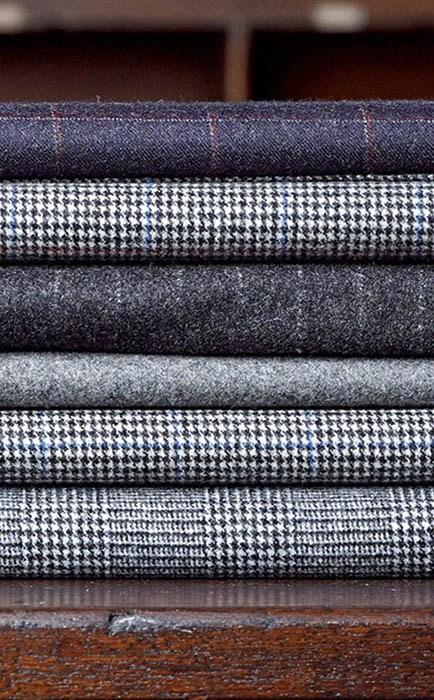 For those fashion designers interested in launching a streetwear collection, be sure to search for retailers that sell affordable wholesale t-shirts and apparel. These blank-shirts will act as a canvas for your custom-designed graphics and prints.
If you're a designer looking for silks, cotton fabrics, chiffons, jerseys, and laces, don't compromise quality for affordability. Read on for more information on where fashion designers can find high-quality and budget-friendly materials.
Types of suppliers
Locating reliable suppliers is a skill you'll need to possess before operating your fashion design business. It's vital to identify trusted partners that guarantee quality and on-time delivery, as finding the right suppliers will set you apart from other aspiring designers.
Typically, suppliers in the clothing industry are classified based on how they operate and the kind of material they stock. There are some differences between these, which may be essential to know.
Fabric mills
Generally speaking, fabric mills provide materials on an order basis. Most require a minimum order quantity for them to produce.
Converters
Converters are companies that buy unfinished materials from mills. They enhance these fabrics by dyeing, printing, and washing before selling.
Jobbers
These suppliers usually stock excess materials from either the converters or the mills. Most of the time, jobbers sell different types of materials without restocking. Unfortunately, designers can't rely on jobbers for repeat orders of a specific material.
Sourcing for the appropriate fashion design materials can be nerve-wracking. Though suppliers are abundant, where does an up-and-coming fashion designer locate them?
Where to source for materials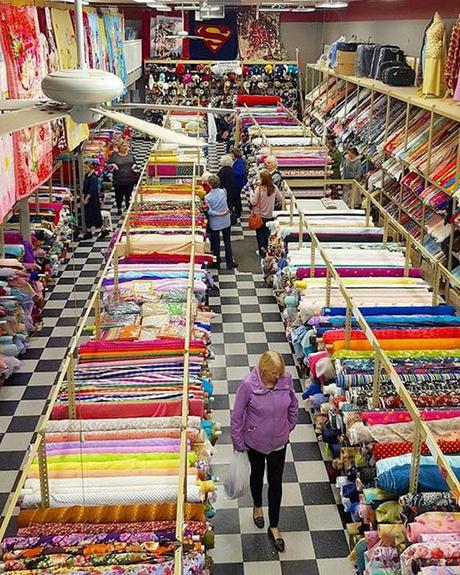 As a fashion designer, the last thing you want to worry about is logistics planning. Your mind is preoccupied with color schemes, design sketches, and mood boards. Avoid distractions and devote ample time for crafting your brand by sourcing a third party for your materials.
While tedious, these logistical tasks can make or break the business. Because your business requires quality and affordable materials to thrive, it'd be best if you knew where to source them. Listed below are some pointers.
Trade fairs
Trade shows are stocked full of manufacturers who attend to showcase their products. These events provide an excellent opportunity for you to meet face-to-face with suppliers and explain your specific needs to them.
Trade fairs can be congested, but this shouldn't discourage you from attending. Prepare in advance by making a list of fabric mills you'd like to partner with in the future. This prior preparation saves you the time you'd otherwise spend combing through hundreds of fabric mills.
Are you wondering about some of the trade shows you could pay a visit? The truth is, there are seemingly innumerable textile trade shows held nationwide, and attending all of them isn't feasible. However, you could make a point of visiting some of the trade shows highlighted below.
Texworld
Texworld is a semi-annual event that brings together thousands of designers, suppliers, and buyers from across the world.
Sourcing at Magic
This trade show connects attendees with a wide range of global suppliers. Sourcing at Magic also offers a platform to showcase emerging technology and innovations in the fashion industry.
DG Expo
DG Expo presents attendees with textile and trimmings exhibitions. At this event, you can explore the design seminars available to aspiring designers.
Here is a comprehensive list of other textile trade fairs that you could consider based on your schedule.
Sourcing online
Online platforms offer another vital resource to procure your materials if you can't make it to the trade fairs. Today, most, if not all, fabric suppliers have an online catalog that you can peruse at your convenience.
An added advantage of online sourcing is that you can view comments of the previous customers. These reviews come in handy when assessing whether the supplier is credible, reliable, and trustworthy. Opting for online suppliers also helps you, as the designer, filter out scams prevalent in the industry.
Once you settle on a supplier, you can request fabric headers (hangers) that you can review from anywhere. This option is best suited for busy designers on-the-go, working to maintain, market, and develop their brand.
Seek recommendations
There is power in the word of referral. To ensure you're satisfied with your supplier of choice, request recommendations from friends, peers, and relatives to locate reliable and credible suppliers for your materials.
Final word
Now that you know where to find affordable, high-quality materials for your fashion business, you're in a better position to take your brand to new heights. While the fashion industry is insanely competitive, capitalize on procuring quality materials to stay ahead of the curve, and outrank your competitors. Finding just the right materials for you and having an angle and an edge makes a great contribution to the success of a fashion brand.
Fraquoh and Franchomme
P.S. We want to hear from you! Where do you get your materials? What materials do you like best? Why? Share your feedback, questions or thoughts in the comments below! For more articles on style, fashion tips and cultural insights, you can subscribe to Attire Club via e-mail or follow us on Facebook, Twitter or Instagram!