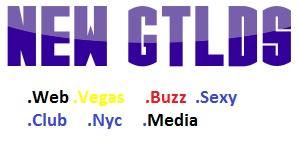 There have been 7,064 reported new gtld sales at Namebio. These sales total $26.6 million. The top 10 brought home $3,169,431 or approximately 12% of all reported sales.
.Top and .Games both placed multiple entries in the top 10, with 2 each.
Online.Casino and Casino.Online both made the top 10.
Online.Casino is a developed directory of online casinos. There are many casino websites that employ this development strategy.
Vacation.Rentals is a developed website, not many listings.
Home.Loans is a developed website that does not act as a mortgage broker or lender but acts as an educational and informational website only.
Free.Games is parked.
The.Club redirects to a website called InvitedHome.com, a vacation rental website.
B.top is a Chinese crypto based website.
Casino.online is just a landing page at Safenames.
Shop.app was purchased by Shopify and is a free app designed to make your online shopping experience better.
X.top does not resolve
Video.Games not properly configured and shows an error page when you visit.
online.casino510,000 USD2018-06-12Donuts
vacation.rentals500,300 USD2017-12-04Uniregistry
home.loans500,000 USD2018-01-21Donuts
free.games335,000 USD2019-05-26WebQuest
the.club300,000 USD2018-01-21Brandaisy
b.top218,880 USD2017-05-27Jiangsu Bangning
casino.online201,250 USD2017-03-22Sedo
shop.app200,000 USD2020-03-26Sedo
x.top191,001 USD2017-12-25Jiangsu Bangning
video.games183,000 USD2017-02-14Rightside
All sales data courtesy of Namebio
Note: There are many sales that go unreported. We cannot comment on the unknown, so we deal with what's reported to, and by, reliable sources.