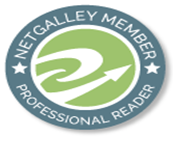 And Robert.
And of all the things they should have said, but never did.
Through seven key moments and seven key people their journey intertwines.

From the streets of Glasgow during WW2 to the sex, drugs and rock n' roll of London in the 60s and beyond, this is a story of love and near misses. Of those who come in to our lives and leave it too soon. And of those who stay with you forever...
***
[The storm wakes me]
***
(@HarperCollinsUK, 29 October 2020, 416 pages, e-book, #ARC from the publisher via # NetGalley and voluntarily reviewed)
***
***
I fell in love with this lovely book and Ella and Robert's story. When the Music Stops is filled with love, life and hope and the little moments that you don't realise are significant until much later. This book is made up of a series of moments, some significant, some not and glimpses into the people and places and events that link both characters. Ella is really the key character and much of the story is focused through her memories and experiences. As you can except from such a big concept book so much happens between the pages and some big themes and concepts are explored including love, the music scene and loss. When the Music Stops is about the things that connect us. This is a terrific read.