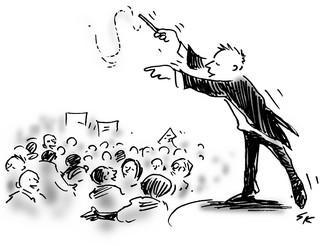 The most successful retreats and/or special meetings I have been involved with have all had excellent facilitators. The job of a facilitator is to make sure that the time spent by the assembled group is worthwhile. If you have been asked to be a facilitator, you will find tips in this article that should help you succeed.
Proper preparation is a necessity.
Even though you are not actually presenting, you are expected by the group to know what the goals of the meeting are, keep them going in the right direction, and reach a satisfying destination. The only way you can accomplish this is to be well versed in what has gone before, know the facts, what will be discussed, and what is important. This will take prior research, a great deal of reading about the group and/or company, and spending time interviewing members of the group to get a feeling for the overall situation and tone.
Have a plan, but plan to be flexible.
Your job as facilitator is to move the group along toward solutions, so it is wise to have a plan in mind for the ways to accomplish this. You must maintain some control. However, it is imperative that you know how to be flexible and to step back when necessary. The reason a group hires a facilitator is the keep them on track and direct the discussions so they are beneficial. You are in charge, but that doesn't mean that you have to act like the "heavy."
Add variety by initiating different meeting techniques.
It is up to you as facilitator to get everyone to relax and be willing to take risks. You might have them break into small groups (less threatening) and give each group a fun, but liberating, task. Mind tickling games will also help with fostering creativity, as will sharing some true stories. These can even be about embarrassing events that get everyone laughing. When people laugh they tend to relax and bond more easily with each other.
Practice the art of true listening.
Don't just hear what is being said. You must listen so deeply that you also hear what isn't being said. By understanding what is actually taking place, you will gain enough insight to help the members of the group come to their own true understanding of what is worthwhile and what isn't. The effective facilitator listens as an objective outsider and yet has the kind of relationship with the group that helps him or her perceive like a subjective insider.
Ask meaningful questions.
By asking questions that encourage deep thinking and lively discussion, you will be able to help the group participants delve into areas they may not have discussed before or even considered earlier. Don't be afraid to ask a wide open question that appears to be completely "off the wall" and "off topic." It just might shake them up enough that they get started with a whole new generation of ideas.
Continually summarize.
Take time to enumerate where you've been so far, where you are going, and whether the direction is the one desired. If the meeting is moving along at a fast clip, it is easy to lose sight of what has been accomplished or not accomplished. Taking breaks to repeat some of the best points will solidify the value and also redirect parts of the meeting that are getting too far a field of the hoped-for results.
Remember to have fun, but be serious about your position.
You have the most important role. It is up to you, as facilitator, to make sure that the meeting is a success.

Author: Chris King Article Source: EzineArticles.com
© 2011, ©Active Consultants 2011. All rights reserved. Copying in part or in entirety only permitted by written consent
Republished by Blog Post Promoter