Hi Huneybees,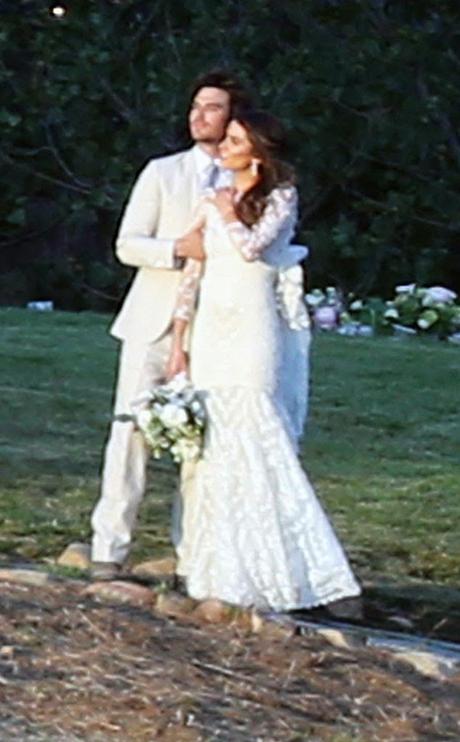 Photo credits: eonline.com
Aww... Ian Somerhalder and Nikki Reed have finally tied the knoy in "Vampire" matrimony . YES! Heart throb Ian Somerhalder is now officially taken and off the singles list. 😢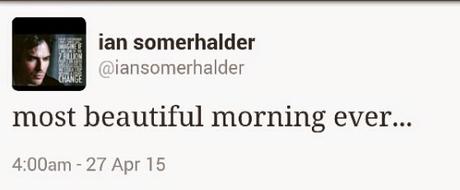 The 
Twilight
 alum, 26, married the
Vampire Diaries
 star, 36, on Sunday in Malibu, California. The simple wedding ceremony, took place at Topanga Canyon, saw the couple holding tight to each other as they shared their wedding vows. Ian even called it the "most beautiful morning ever". 
(*I would too, if my groom's Ian. Oops sorry hubby 😅).
@iansomerhalder @NikkiReed_I_Am WEDDING GOALS, HUSBAND GOALS, WIFE GOALS, GOALS GOALS AND I REPEAT GOALS!!!😍😍❤️❤️ pic.twitter.com/n5TRMluNF5
— Mrs. Way ♡ (@fatladybird) April 27, 2015
It was really sweet if the animal loving couple to ask the guests to donate to the newlywed's animal rescue charity in lieu of wedding gifts. Kudos and congratulations to the couple!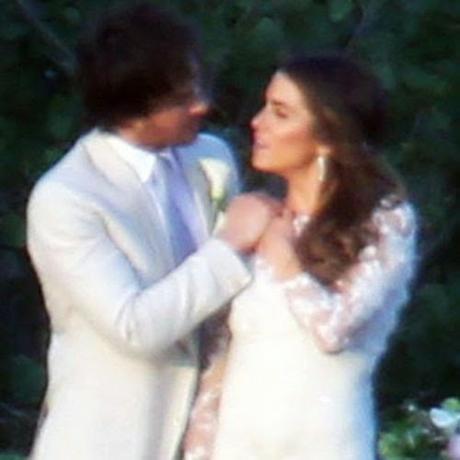 News Scope credits to www.eonline.com
Whilst on the other hand, it was nice to see Ian's ex, Nina Dobrev showing that both of them are still great friends on the last day of shooting of Vampire Diaries. Psst... Nina Dobrev will be exiting from the drama series after 6 years as Elena Gilbert. I wonder what's next for her and how Vampire DIaries will develop without the main female protaganist... =(
#FBF to last week with @IanSomerhalder shooting our final "Damon and Elena" scene. #TVDFamily #PolaroidSeries pic.twitter.com/Os3GEZGiCw
— Nina Dobrev (@ninadobrev) April 25, 2015

Hehehehe... I love this pic of all the Vampire Diaries hunks though...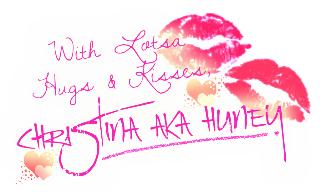 Don't forget to stay tuned to my blog / like my blog's Facebook page / follow me @huney_84 on Twitter & Instagram  for the latest updates!
http://www.huneyzworld.blogspot.com http://www.colourhuney.blogspot.com