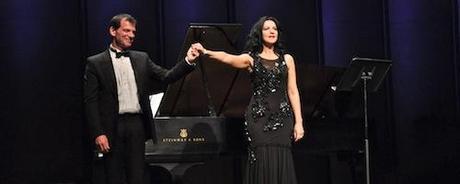 It was my dream to attend one of Angela's live recitals. You know the saying, be careful what you wish for, it might become true. That's exactly my case. Out of the blue, it was a dream week, something you'd never believe. 
They were layers and layers of emotions, from the first note to the last one of the recital. The program at the Broad Stage included pieces by Rameau, Martini, Chopin, Bizet, Faure, Debussy, Rachmaninov, Enescu, Dragoi, Brediceanu, there was one hour and forty minutes of pure joy, four encores included. 
Romanian music is special, she makes it special because there are certain gestures, movements of the body, sights and eye contact with the audience added that give even more sense to the words. There are all kind of feelings wrapped up in music: happiness, love, sadness, passion, shyness all delivered with that perfect voice so dear to me.
My favs? Sabin Dragoi's
Crizanteme
(Chrysanthemums), Martini's
Plaisir d'amour
and Chopin's
Tristesse
. It's subjective, I know. But I'll never forget the shivers these songs gave me. The crowd rewarded each and every song with tons of applauses and flowers. I wish it never ended. And I'm so looking forward to the recital at La Scala later this year.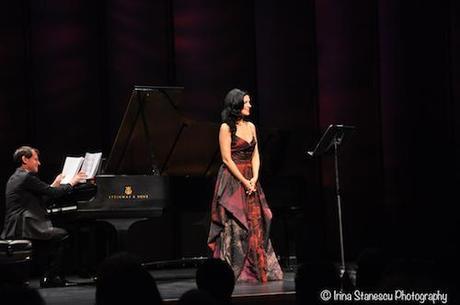 Angela Gheorghiu and Jeff Cohen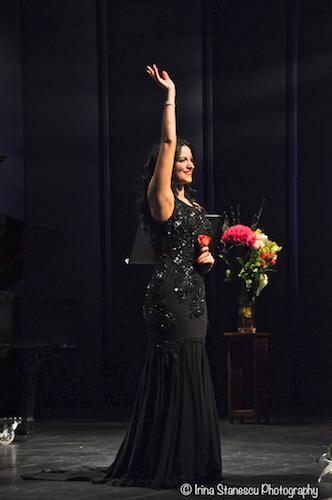 Angela Gheorghiu
More photos to come soon...