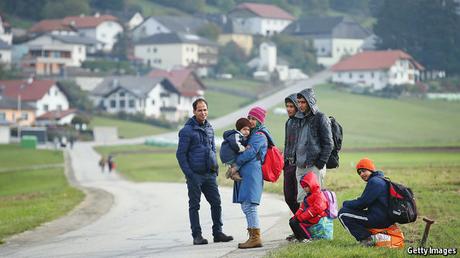 Less welcome than they were
BAVARIA has long taken pride in being different from other Teutonic places: warm, flamboyant and hostile to anybody who tries to incorporate the region into a bigger, centralised realm—from Charlemagne in the eighth century to Otto von Bismarck in the 19th. At certain times, including most of the past few decades, its idiosyncrasy was a harmless cultural joke; at others, it has had real political consequences. This week felt like a moment of transition from the former situation to the latter, as the migration crisis threatened to balloon out of control not just in the Balkans but in the continent's German-speaking center.
Some hot Bavarian tempers started rising this week in the border town of Passau, a picturesque spot at the confluence of three rivers, where a hitherto orderly influx of refugees, entering from Austria, suddenly became almost unmanageable. As tents and reception centres overflowed, some newcomers from places like Syria and Afghanistan found themselves sleeping outdoors in icy temperatures: a situation that embarrassed and frustrated people on both sides of the border.