copyright 2021 Art of Living PrimaMedia Inc
Although they say when life gives you lemons..make lemonade.. I say make a yummy lemony pesto instead..
In the Ode to the Lemon, Poet Pablo Neruda called  the juice of a lemon 'nature's most intense liqueur'….
Lemons. Lemons, this week is all about the lemon.. and my interview with charismatic actor Charly Chiarelli from the recently released film Road to the Lemon Grove.. a delicious film ..besides Charly Chiarelli's great performance, there is food and the lush scenery of Sicily and what a great story.
Watch it and share a review with me here so we can share with everyone!
https://roadtothelemongrove.com/
Did you watch Road to the Lemon Grove?? Here's the perfect dish to have while watching:
For 4 people
remove the peel from 4 (uber) fresh lemons..place in food processor with 3/4 cup shelled almonds and 1 tablespoon of salted capers 3 tablespoons of extra virgin olive oil. Blend..use this pesto to dress a salad, or as a sauce for cous cous or  a refreshing sauce for cold summer pasta or even a hot pasta dish..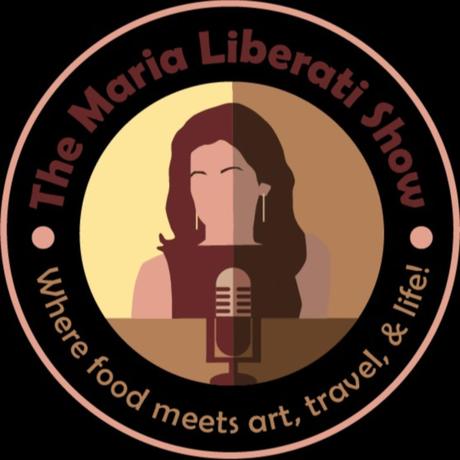 The Maria Liberati ShowGourmand World Award winning author/Celebrity Chef Maria Liberati intersects where food meets art, travel and life! Join Maria as she interviews fascinating guests in food, wine, culture, art , literature. Guests let us in to their food world and answer the question "What does food mean to you" and share the special connection food has in their life. Maria has a talent for creating common ground for people from all walks of life and many varied talents through one common denominator-food. Discover what food means to you, your life ,your history, your persona. Support this podcast: <a href="https://anchor.fm/maria-liberati/support" rel="payment">https://anchor.fm/maria-liberati/support</a>
Podcast Subscription Menu
by
maria liberati
"Diners, Drive-Ins and Dives" creator David Paige joins us to talk USA State Fair staples and history. Follow that up with Chocolate Coffee Brownies and it'll feel like summer no matter when you listen! 
Enter, "The Maria Liberati Show," based on her travels, as well as her Gourmand World Award-winning book series, "The Basic Art of Italian Cooking," and "The Basic Art of…" Find out more on https://www.marialiberati.com
—–
Intro music: "A Quick Coffee" by Borrtex – available via Creative Commons Attribution-ShareAlike 3.0 https://creativecommons.org/licenses/by-sa/3.0/us/
Outro music: "First Day of Spring" by David Hilowitz – available via Creative Commons Attribution-ShareAlike 3.0 https://creativecommons.org/licenses/by-sa/3.0/us/
—
Send in a voice message: https://anchor.fm/maria-liberati/message
Support this podcast: https://anchor.fm/maria-liberati/support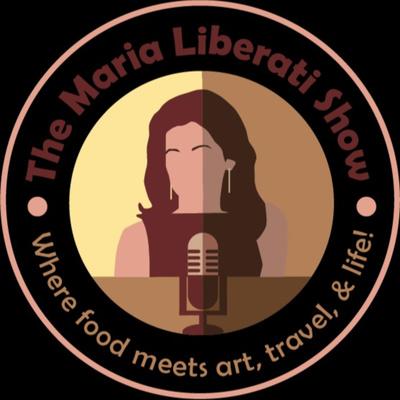 Search Episodes
Secrets of the State Fair and Chocolate Coffee Brownies September 1, 2021 maria liberati To Be or Not To Be: Who was the real Shakespeare? And a real Sicilian Cannoli August 26, 2021 maria liberati Ratatouille and so Much More! August 18, 2021 maria liberati How To Quench Your Thirst This Summer! August 12, 2021 maria liberati How to Celebrate August with Fajitas, Cornmeal Cookies and Books! August 5, 2021 maria liberati When Life Gives You Lemons… Make Pesto! July 29, 2021 maria liberati America's Funniest Mayor and Local Cuisine July 22, 2021 maria liberati Tis the Season for Blueberries and Drive-Ins! July 14, 2021 maria liberati Chef's Secrets for Cold Pasta Salads and Food Culture July 9, 2021 maria liberati How to Make Your New Favorite Breakfast July 1, 2021 maria liberati
Search Results placeholder