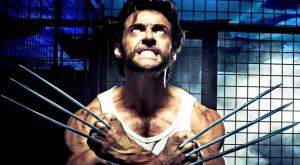 X-Men's "Wolverine" a.k.a. Hugh Jackman has a busy 2015 ahead. Firstly, he has to finish "Chappie" promotion and then "X-Men: Apocalypse," do promotional rounds for "Pan," and filming the P.T. Barnum biopic "The Greatest Showman on Earth".
Filmmaker James Mangold has confirmed that filming on the third standalone "The Wolverine" movie won't begin for another year. Mangold posted a tweet which said shooting on the project, his second film with Jackman in the character following their collaboration on 2013's "The Wolverine," will begin early 2016 – a full year out from its current March 2017 release date.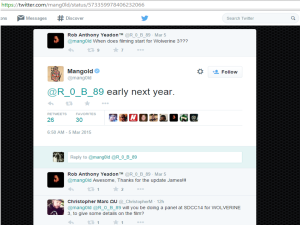 His version of Professor X will team up with Logan in the new Wolverine film, says Patrick Stewart and which by the way David James Kelly pens the script.
B.