Photo Post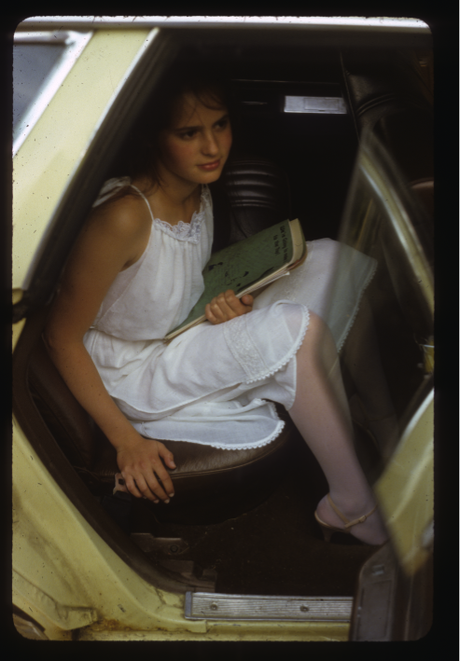 When I was younger, my mother took us to the library every day, mostly because when you don't watch television, what else are you going to do with children? Once I was old enough to search for myself, I tried to emulate Francie Nolan from "A Tree Grows In Brooklyn," and read every book in the children's section alphabetically. Too quickly, I got entangled in the Greek mythology section, at the detriment of all other reading. 
When I first moved to Brooklyn, I lived two blocks away from the main branch of the Brooklyn Public Library; I went there frequently, mostly to go to the bathroom after a run. After years of using the library as a resource for Philip K Dick novels and the occasional critical theory text for graduate school, I got myself into a bit of a bind. I took out a children's book about Magellan's Voyage around the world, and then formed a mental block against returning it. It followed me to my new apartment, which is located across the street from a small branch of the library.
This branch has barely any books; just rows and rows of empty stacks; a vending machine; and lots of fucking irritating children. I am using a lot of semicolons in my writing this week I don't know why.
The best part about the library is the two librarians. One of them is a bona fide cripple who looks like Joni Mitchell, and has to swing the whole right side of her body forward when she tries to walk around. The other is a small, soft-spoken man, with long, long, very scraggly hair. I love them.
The Joni Mitchell lookalike speaks at a decible that is impossible to hear. Her right arm she holds like a claw. The diminutive man wears flannel shirts, and hiking boots. Neither one of them charge you for late fees. In fact, it seems like at this library, you can do whatever the fuck you want.
For a while I stayed away from all public libraries in Brooklyn because I was so afraid of what they would say to me when they found out I owed $11.81. When I found out that I didn't even have to pay back the 84 cents of late fees that also exists on my account, I became emboldened. I returned the Magellan book this afternoon. I renewed my card. I placed Junot Diaz's new novel on hold.
After 249 other people in Brooklyn read it, it will be mine. Hopefully none of them will be as selfish as me, and keep it for two years. But if they do, they can rest assured it will be cheaper than paying the full price for the hardcover. In the book store, I just checked, and it was $29.95.