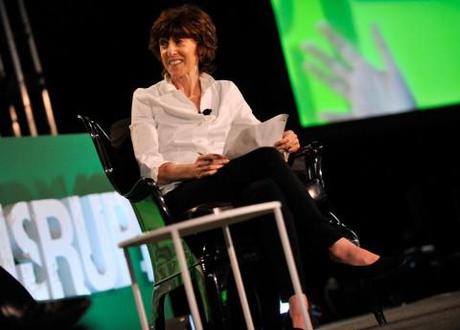 Nora Ephron, filmmaker and writer, dies at 71
The background
Hollywood screenwriter and director Nora Ephron, best known for romantic comedy classics including When Harry Met Sally and Sleepless in Seattle, has died of leukemia in New York. She was 71.
Ephron received three Oscar nominations during her filmmaking career. Her final film, Julie & Julia, starred Meryl Streep as celebrity cook Julia Child. Before finding Hollywood success, Ephron worked as a reporter for The New York Post.
Tom Hanks, star of You've Got Mail and Sleepless in Seattle, paid tribute to Nora Ephron: "At a dinner table and on a film set she lifted us all with wisdom and wit mixed with love for us and love for life," he said, reported the BBC.
Ephron was 'extravagantly kind'
"She had a reputation for sharpness, but my experience of Ephron was that she was absurdly, extravagantly kind," wrote Emma Brockes in The Guardian. Brockes had interviewed Ephron in 2007 and the pair stayed in touch: "[Ephron] had been a journalist and so, unlike most Hollywood people, was well disposed towards those sent to interview her." Although Ephron was best known as a filmmaker, "she was by constitution a reporter – sarcastic, irreverent, suspicious of orthodoxy," Brockes said.
The Meryl Streep of writing
"She was the Untouchable, the Meryl Streep of our writing times, a peer to glance upwards at while you pretended to be her equal, a person you always wanted to be," wrote Liz Smith at wowOwow. Smith extolled her friend's intelligence and wit: "She was—always—right and somehow left the smartest, most ambitious and silliest of us in the dust at her feet."
Sharp edges versus 'sugary success'
In The New York Times Janet Maslin compared the "sugary success" of Ephron's rom-coms with her "sparkling, fearless" career as a reporter: "When Ms. Ephron veered into making movies, she left behind some of the candor that first made her reputation. She remained dependably entertaining, but the sharp edges were not so cutting any more." According to Maslin, Ephron's greatest legacy lies not in her movies, but in her perceptive essays.
Watch the famous diner scene from When Harry Met Sally below. If you happen to be in a public place, you may want to turn the volume down.