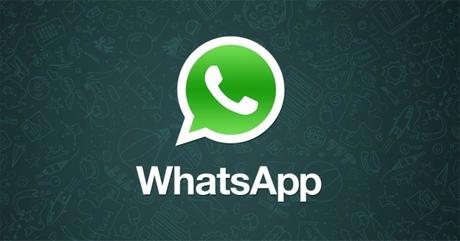 Who had thought in 2009 that Whatsapp will be such a big hit all over the world and will sit amongst some of the top mobile messenger apps in just a few years. Millions of people around the globe are in love with this beautiful app which has modified the mobile online communication in an unprecedented way. There are many reasons why it has grown so big and why it is still on a high as Whatsapp developers have entered into collaboration with Facebook.
One of the reasons is that Whatsapp automatically develops the contacts unlike other apps which include Skype, Facebook Messenger, GTalk etc. where you have to do the labor of constructing your own contact list. Another reason is that Whatsapp has taken the place of conventional texting and has almost ruled out the way when you sent a message through telephonic network and waited in case there is some problem with the network. This was the basic reason for me switching to Whatsapp, initially. Compared to the texting, it also gives you the facility of exchanging videos, pictures, recordings, website links etc. in the shortest possible time as you are always online. Apps like Skype used a number as a contact reference, it is same in the case of Whatsapp but former holds the distinction of identifying the contacts, too. You just need to have the mobile number of the person and Whatsapp will automatically find it for you. Whatsapp provided features like sharing videos, pictures and audio files along with group chat facility which were not featured by many popular apps. Another distinguishing feature of Whatsapp over other apps is its compatibility with all popular mobile operating softwares and mobile developing companies. In this way Whatsapp managed to target a large number of people as compared to other apps which were supported only by smart phones.
Moving towards the developments that have taken place in Whatsapp's versions over last six years or so, voice calling can be regarded as the most crucial advancement made by Whatsapp. You can call any person sitting anywhere in the world and all you need is an internet connection. So one can call anyone, anywhere, anytime and it will be free of cost. Previous versions of Whatsapp didn't provide options like backing up of conversation files and removing of unwarranted chat files with reference to the time period whereas latest versions are equipped with such facilities.
Other changes include the previewing of links, starring of important message data, options provided in last seen feature, introduction of more emojis, marking the massages declaring them to be read or unread, muting notifications from groups or unwanted contacts, Whatsapp global search etc. Also the design of Whatsapp has undergone changes over the period of time as it has become much more attractive and catchy. Latest versions also have the option of blocking the contacts which are not in your contact list, but you still receive a message from them. You can report them as spam and block them.
People have become, somewhat, addicted to Whatsapp and this addiction is likely to increase in future as further developments are expected.