I have a craft room but its lacking in organization and cuteness. So I decided to do today's Whats Hot Wednesday on craft room so that I can get some good ideas for my space.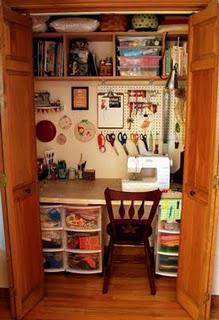 Craft Room Closet(lots of organization for such a small space)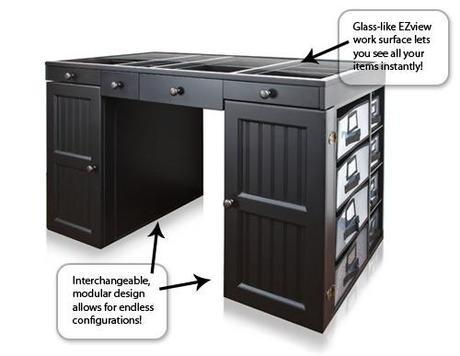 How cool would this be as a craft table?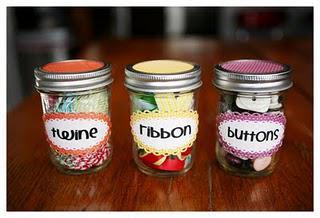 How cute are these?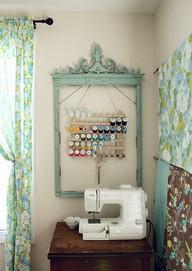 I love the frame around the thread holder!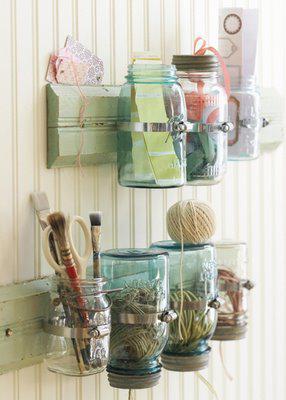 Great to hold all of those jars of stuff!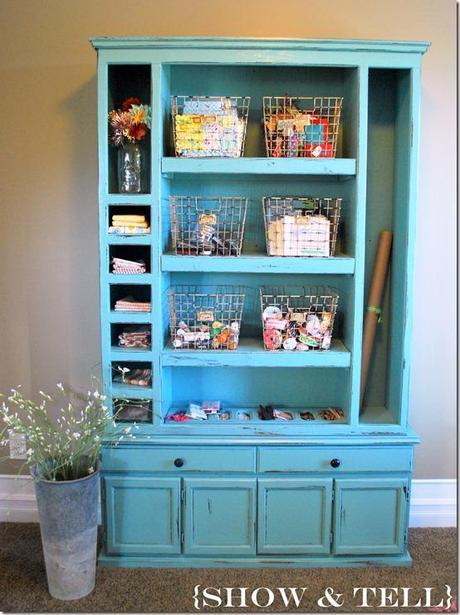 Cute craft hutch!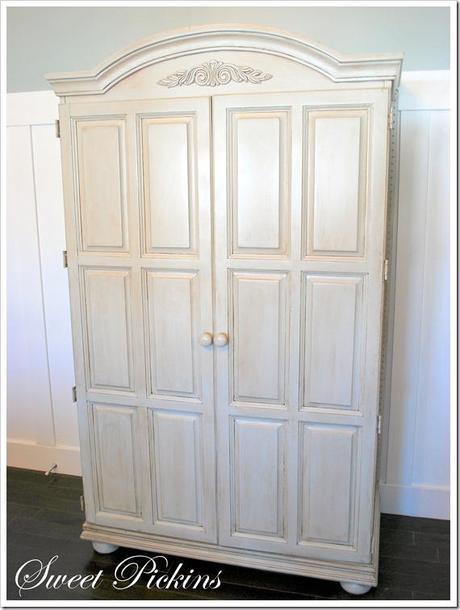 closed.......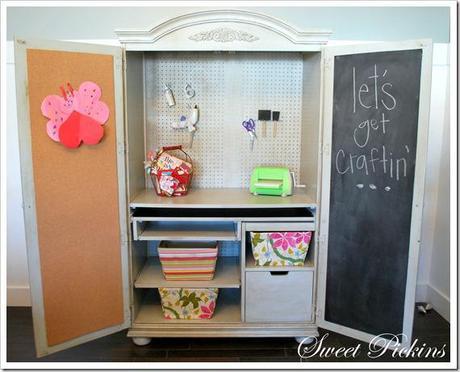 open. Cute!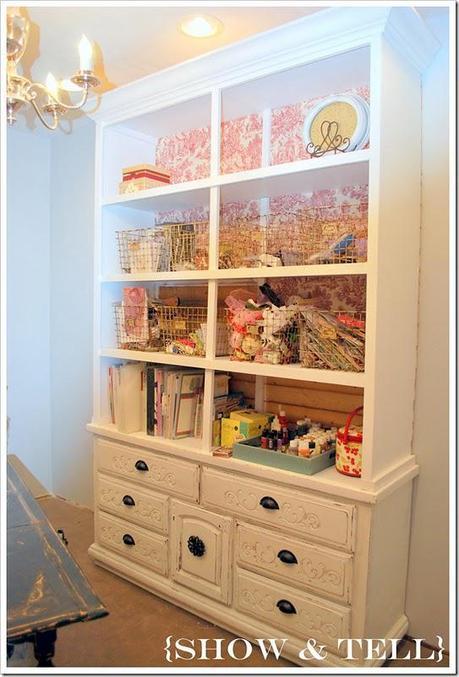 Another great craft hutch! Love this one!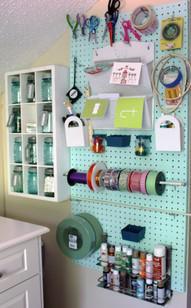 Great organization.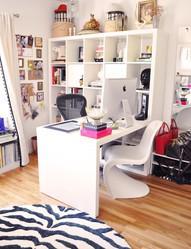 Not a craft room but can't you imagine those shelves filled with sewing and crafting supplies? Love the rug!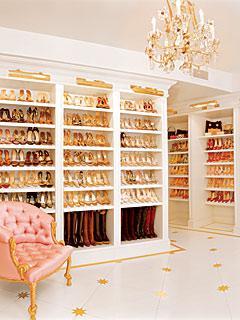 Ok, this is not a craft room but wouldn't you just die for shoe shelves like these?
There are so many more pics I would love to post but then this would be too long! I will have to do a craft room part 2.