Does anyone remember this lion?…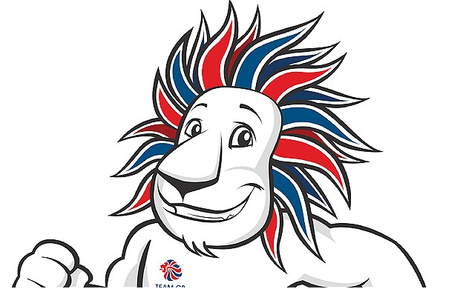 He kept a low profile during the 2012 Olympics. He's Pride the Lion and he was the official mascot of Team GB.
We're prepared to venture that the omnipresence of that pair of egomaniacs Wenlock and Mandeville – we blogged about them HERE – also helped to keep Pride out of the spotlight.
We wonder if his poor showing in 2012 was part of the reason why England has no official mascot for the 2014 World Cup?
The practice of an "official" mascot for organized sports competitions is a relatively recent one. It dates back to 1966 when the World Cup was staged here in England (can't remember who won that one, drop us a line if you can jog our memory) with the final staged at Wembley.


World Cup Willie was his name – a lion whose mane seems to have been combed forward into a modish Beatle haircut. Here he is…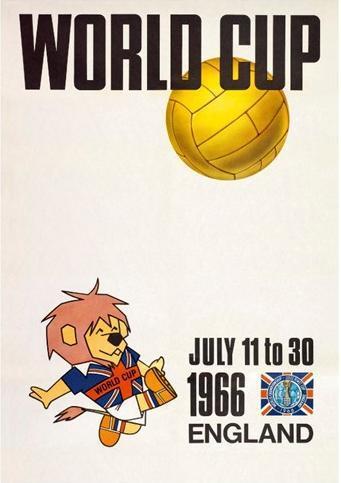 [The World Cup, for those is deepest North America, is a football competition contested every four years, the winner of which is crowned World Champion. Spain is the current World Champion. And by football we mean soccer, the world's greatest team sport. Again, you know our email address if you'd like to take umbrage.)


So… sports mascots are yet another London invention. Sort of…




The idea of a fictional character designed to represent an international sports tournament (and to be exploited for commercial purposes relating to said tournament) is a new-ish phenomena, and was born here in London, in an office at Piccadilly, in the 60s. The idea of a mascot goes back much further.




A number of British Army regiments in the 19th Century began to employ live animals as good luck charms – a practice that continues in some quarters to the present day.




Taken up by football teams all over England, a traveling menagerie of bantam cocks, donkeys, billy goats and even monkeys accompanied teams as the advent of both rail travel and the half-day holiday for the working man on Saturdays combined to make football the national game. Fingerprints of this time can still be seen – perhaps most famously in Sunderland, where the team's nickname remains The Black Cats in honor of their mascot of yore, a stray moggy found at Roker Park, then the home ground of Sunderland. The cat's adoption, it is believed, immediately resulted in an upturn of Sunderland's fortunes.




Following the first world war, live animal mascots were superseded by the tradition that still flourishes today: men and women dressed up in animal suits. An early such example can be found in the 1920's here in London where Millwall F.C were represented by a man in a lion suit. The club's emblem is a Lion Rampant, harking back to their foundation as the works team of Scottish firm J.T Morgan, a canning and preserves factory based on the Isle of Dogs with a workforce recruited in part from the great jam making city of Dundee. Their ground is called The Den.




That other lion, World Cup Willie – selected ahead of number two choice, a bull dog – from 1966 was the brainchild of Walter Tuckwell, a former employee of both Walt Disney and J. Arthur Rank. He believed the original World Cup poster to be a little too stuffy (it was simply an image of the trophy against a Union Flag backdrop, and can be seen in the poster above) and in the youthful spirit of the times came up with the idea of a mascot.


A single was put – Lonnie Donegan's World Cup Willie was released on the Pye label… but failed to trouble the charts. The designer who created World Cup Willie – Reg Hoye – was credited on the record label.
This month the London Walks Podcast is on Football London…


A London Walk costs £9 – £7 concession. To join a London Walk, simply meet your guide at the designated tube station at the appointed time. Details of all London Walks can be found at

www.walks.com

.