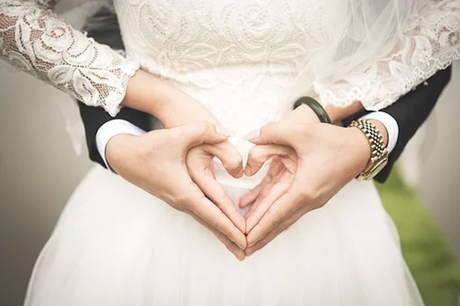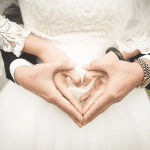 Planning for a wedding can be stressful and time-consuming because you have to plan for possibly the most significant function in your life. The expense and all the processes you have to undertake can overwhelm you, making you stressed out by the entire process. This stress is something that should not be happening because your wedding is supposed to be one of the happiest events in your life. You can avoid this by having a checklist of the things you need to do and someone to help you in this process.
One of the skills that you require as you plan for your wedding is patience. It is essential to be aware that planning for a wedding is long and cannot happen in one day. Therefore, it is crucial to organize your time well so that you allocate enough time for every item on the planning checklist. When you do this, you will avoid forgetting important details. It is also important to follow your intuition when you are planning your wedding.
Because you are planning for such an important event, listen to your guts. If your heart tells you that a particular service provider is not the best for your wedding, get another one you feel will serve you better. You are the boss of your wedding event, and therefore you get to make the major decisions about your day. Given below are some of the things that you should also do when preparing for your wedding. Listing them down and ticking each of them when you sort them out will make it easier for you to plan your wedding.
One of the important things you need to plan for when preparing for your wedding is a wedding budget. The budget you have will determine the services you get, the venue for your wedding, and any other event for the day. Sometimes you may not have enough money to have the wedding of your dreams. In such a case, you can borrow some money and then pay for your wedding with a simple monthly repayment. When coming up with your wedding budget, involve your partner, family, and other potential contributors to know the exact amount you are working with.
Picking Your Wedding Party
The wedding party refers to the people who will be by your side during your big day. Selecting your wedding party is another step that is very important and is separate from the general wedding guest list. When you know which people you want at your wedding party, the next step is asking them if they wish to be part of the party. You can also do wedding party proposals for them. Determining the number of people you want at your wedding party is another crucial decision you need to make because you may not have all your friends and family in the lineup.
When you have planned for the items listed above, remember to also plan for your honeymoon. Planning for the honeymoon includes choosing the location, the time and date when you will be traveling, and even the accommodation. Planning early avoids inconveniences like missing a flight or the ideal and dream accommodation. If the honeymoon is a surprise for your partner, you want to ensure that it is perfect as any inconveniences may spoil the surprise.
Choose the Venue for the Wedding
Once you have the wedding guest list, a budget, and the day of the wedding, you can now choose a venue for your wedding. When choosing your wedding venue, it is vital to involve your partner in the process and ensure that you settle on a venue that both of you agree on. Another important step in choosing a wedding venue is visiting the venue to get an experience of it aside from what you see on the venue's website.
Hiring Service Providers and Vendors
The vendors that you hire for your wedding will provide the services that you need. You may require more than ten service providers for your dream wedding to be successful. Some of the vendors you require include photographers and videographers, chefs, florists, DJs, or even drivers. You can ask for recommendations for the best wedding vendors from friends or check online. It is also important to read the reviews before hiring a service provider.
Buying the Wedding Attire and Bands
Purchasing your wedding dress is also an essential step during the planning process. It might take a long time to get a perfect wedding dress, and even after you get one, you still need time for adjustments until it is perfectly fitting. You also need to select the theme for your wedding party. Choosing wedding bands that you like and those that are perfectly fitting, comfortable also takes time, and therefore this should be on the wedding planning checklist.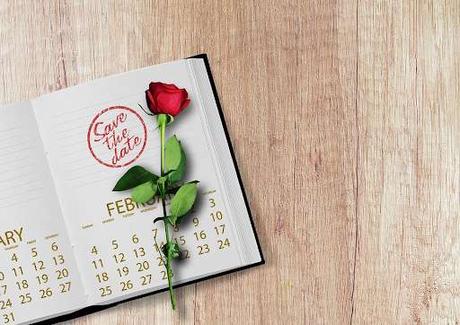 Photo Credit: Pixabay
Decide on the Wedding Date
Selecting the wedding date is another crucial step in the wedding planning process. To come with a wedding date, consider the season that you would love to have your wedding. For instance, you may prefer to have your wedding during summer and on the weekend. However, it is vital to keep in mind that some seasons have a higher demand than others, and therefore they might be more expensive. It is also essential to consider your work schedule, the interests of other parties in the wedding, including your family. When you have a wedding date, you can then proceed to choose a wedding venue.
In summary, planning for your wedding can be hectic and time-consuming. To reduce the stress when planning for your wedding, ensure that you have a checklist of the things you require. It is important to have patience during this process and follow your intuition. Some of the things you need to plan for your wedding include the wedding budget, the people at your wedding party, the wedding date, the venue, and the service providers you need to hire. It is also important to plan for your honeymoon at a good time to avoid any inconveniences. With this in mind, the process of planning for the wedding will be more straightforward and more stress-free.
Featured Image Credit: Pixabay