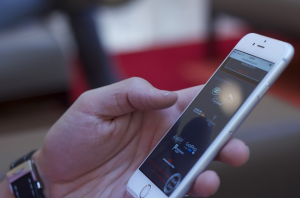 Earlier this month Apple launched OS X Yosemite, right on the heels of an iOS 8 launch in September. With the two new updates, Apple users now can save and share files across multiple devices, and they come with a host of new features that make continuity between devices streamlined. Here we take a look at what to expect from OS X Yosemite and iOS 8, and how they make file sharing different for Apple users.
What's Different?
To understand the significant differences with OS X Yosemite, you need to know about iCloud Drive. iCloud Drive debuted at the same time that iOS 8 came out this fall, and helps users manage documents and other files across Apple devices like iPad, iPhone, (and now, with Yosemite, Mac). It works with compatible OS X and iOS apps, which means you can sync and save files made with those apps in iCloud.
iCloud Drive also allows files to flow between apps. Before iCloud Drive, files were limited to the apps you made or used them in. If you created a note in Evernote, for instance, you couldn't access or change it in another note-taking app. Now you can save files in the iCloud and re-open them in any app that's compatible with iCloud Drive. Think of it as an external hard drive, only with cloud storage.
The launch of OS X Yosemite was like a bridge that completed the flow of file storage across all Apple devices. Before Yosemite, iCloud Drive was incompatible with cloud system in OS X Mavericks. Now, with Yosemite, you can start a task on your Mac and finish it on your iPad.
Yosemite has some other neat features, too. Streamlined toolbars in apps like Safari and Maps give you more screen to look at, and the Notification Center gives a summary of calendar events and other daily reminders. New continuity features like Handoff lets you launch an app on once device, like your iPhone, and then continue that activity on another device, like your Mac.
How is iCloud Drive Different?
Before iCloud Drive, if you wanted to sync files like Microsoft Office documents or graphic files, you needed to use a third-party service like Dropbox or Google Drive. iCloud Drive aims to replace the need for those services by allowing you to store files in that cloud that were created in almost any app.
Services like Dropbox and Google Drive, however, still allow users to do one thing iCloud Drive doesn't: share files with other people. iCloud Drive opens up sharing between your devices, but you're sharing with yourself.
Should I Upgrade?
To install Yosemite you'll need an iMac, MacBook or Mac Mini made in 2012 or later, and at least 2 GB of RAM and 8GB of free storage. If you install Yosemite, it will ask you to enable iCloud Drive. You do have the option of not enabling iCloud Drive, although part of Yosemite's allure is its ability to connect your Mac to the new iCloud Drive.
If you do choose to enable iCloud Drive, you cannot downgrade and go back to using Documents in the Cloud. You also won't be able to use iCloud Drive on devices with iOS 7 and OS X Mavericks until you update to iOS 8 or Yosemite.
You will be able to work on your documents stored on older devices, but you won't be able to sync them with newer documents. Apple says "If you already upgraded your account and need to use a device that doesn't support iCloud Drive, you can still work on your documents locally, but they won't be kept up to date with documents on your devices with iOS 8 or OS X Yosemite, or on iCloud.com."
image via Creative Commons