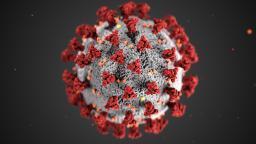 But tragedy looms this winter, especially with flu season on its way. Infections will rise among older, more vulnerable populations, and experts are bracing for overwhelmed health systems and a high death toll.
While the death toll is not expected to be as high as the first wave, officials like Kyriakides warn "the crisis is not behind us."
YOU ASKED. WE ANSWERED
Q: When should countries ease lockdowns?
A: Countries should not ease lockdown restrictions until they meet five criteria - and many nations are not even close, according to a new study in The Lancet.
WHAT'S IMPORTANT TODAY
Europe's worried about a second wave, but the US is still in the first, Fauci says
The idea of a second wave is based on the pattern seen during the 1918 pandemic, when cases were seen in the spring and then cases "literally disappeared" before there was an "explosion" of cases in the fall, Dr. Anthony Fauci said. "Rather than say 'a second wave,' why don't we say 'are we prepared for the challenge of the fall and the winter?'"
Britain sees highest case count since the start of the pandemic
More than 80% of cases in Africa could be asymptomatic
There has been an uptick of cases since many countries began easing restrictions and opening economies back up. Yet experts are still unable to conclusively explain the region's low death rates. Theories range from its youthful population to the potential cross-immunity that has developed from exposure to previous coronaviruses.
ON OUR RADAR
TODAY'S TOP TIP
TODAY'S PODCAST
"200,000 deaths in the US is a reflection of a failing national response... These are lives that have been lost and jobs that have been lost because we haven't had an organized, consistent, coherent federal response," Dr. Tom Frieden, former director of the CDC