There are rumours of a secret society out there.
It has no name, no official members, but when disciples discover one another, they are known to create a kind of wonderful panic.
They shout obscenities such as: "for god's sake stop wearing those ugly jeans!", "why are you such a prat?", "forget cordon bleu, your cooking is shite, make some egg and chips!" and 
"get a job!"
Welcome to the world of Anti-Joyce.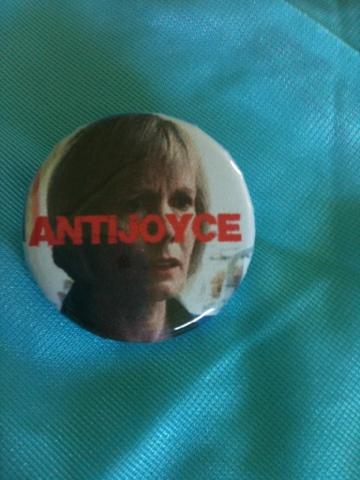 If you're super lucky, you get a badge from one of the founders of this phenomenon sweeping the planet ... in a parcel of joy.
Thanks to the super-gorgeous, glorious Clare of Miss Simmonds Says.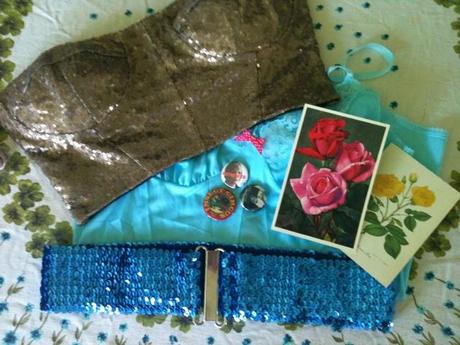 Darling Clare found this gorgeous gold sequinned top and sent it to me with a swag of treasures, including a darling 80s turquoise teddy, sequinned belt, glorious badges made by her fair hands, vintage rose postcards and a scrummy black printed summer frock.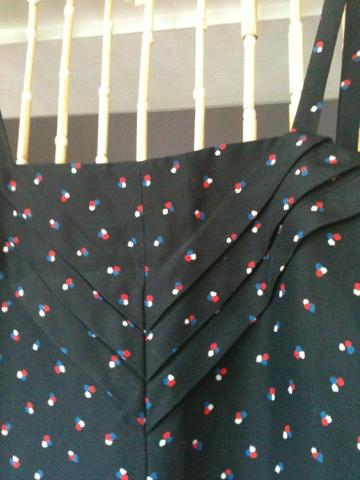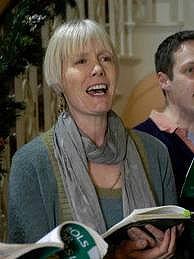 Yes people, the appearance of Midsomer Murders' Joyce Barnaby wearing her various mantels of chorister, actor, supporter of the arts, gourmet chef, horticulturalist and generally annoying griege-wearing person brings me out in hives.
And our artist-at-large, Clare, has taken full advantage of the situation by creating the Anti-Joyce badge to wear with pride.
Jane Wymark is clearly an accomplished actor for her to elicit so much loathing from your leading fan and critic of British murder mysteries.
Some of my general mutterings overheard by family:
"Oh he's gonna be the first to die."
"Is anyone dead yet?"
"Just wait, Tom's gonna slip out for a pint and chips."
"Fucking aspirer."
Let's get down to business then shall we?
So I wonder what Joyce, champion of the arts, would think of this circus bint visiting Causton.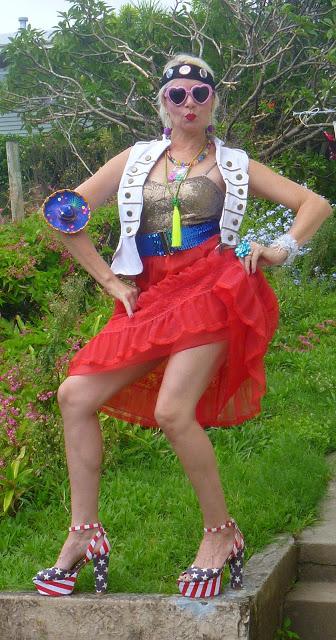 Gold bra, blue belt, badges - gifted by beautiful Clare
Frida necklace - gifted by my favourite supermodel, Tamera
Circus-style waistcoat - gifted by lovely Emmah, who's taking a blogging break
Black lace scarf, mini sombrero, garter around wrist - thrifted
Tiger-print velvet 
hot pants - Etsy shop, BOODWAH
Sunnies - Etsy shop, Mysteres Masquerade
Earrings - gifted by the darling Squirrels
JC shoes - massive Solestruck sale
Green necklace and rings - craft markets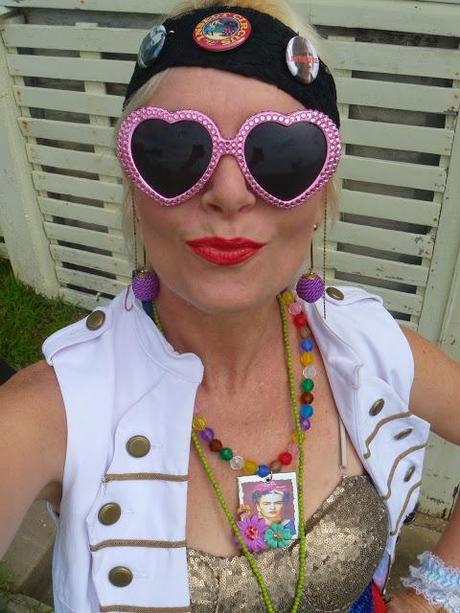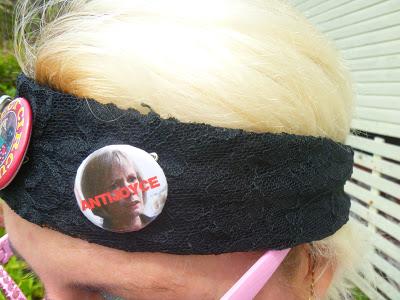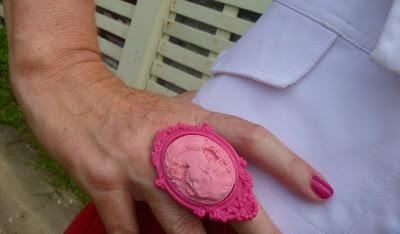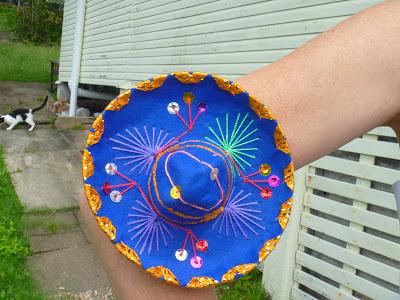 Lily the lion practicing her pouncing out of the window routine.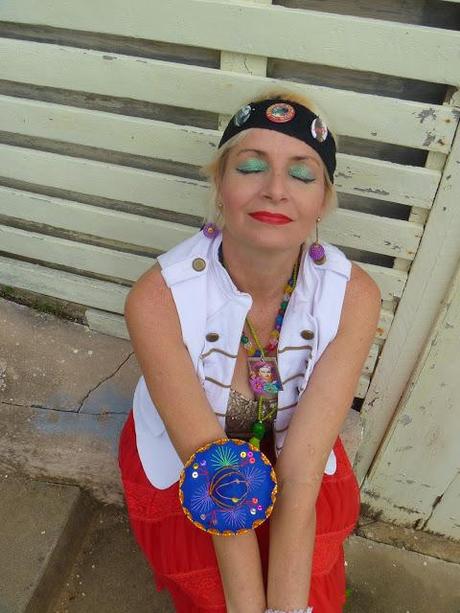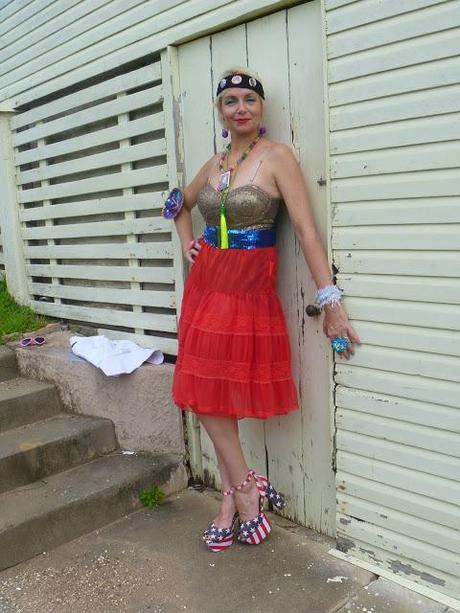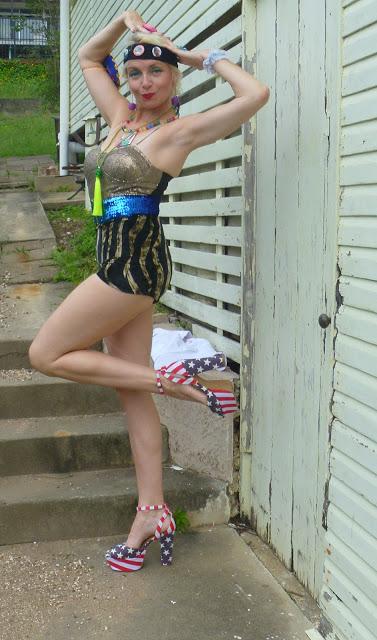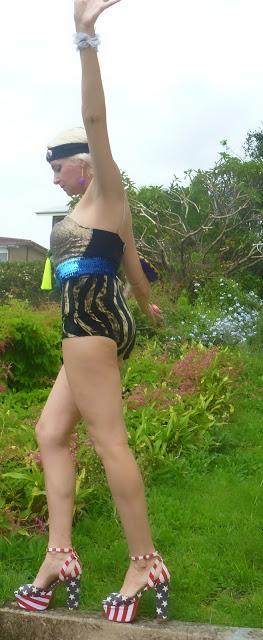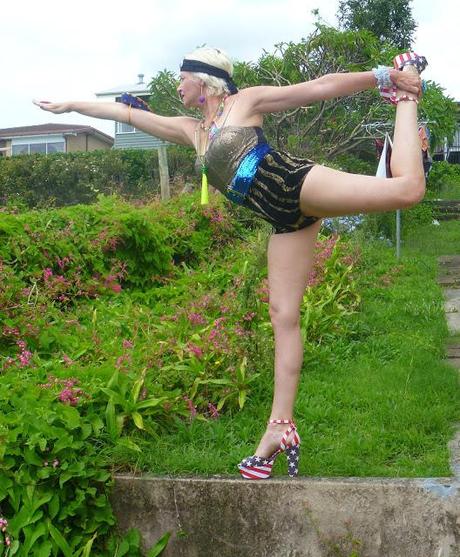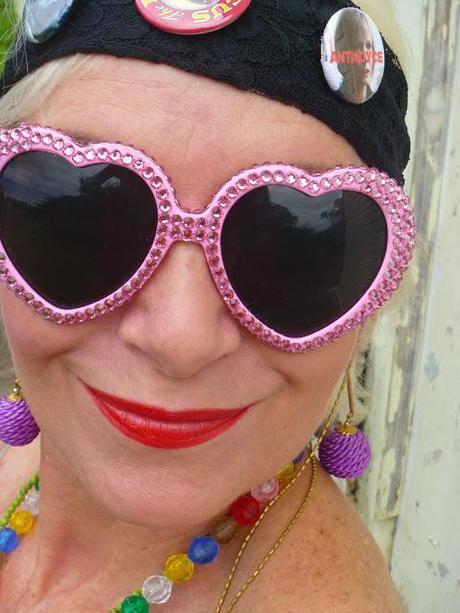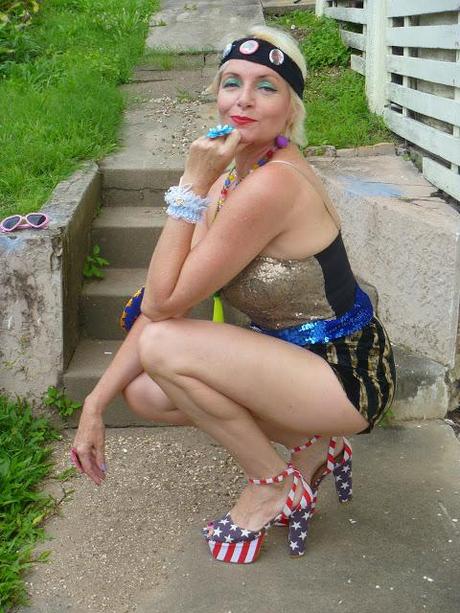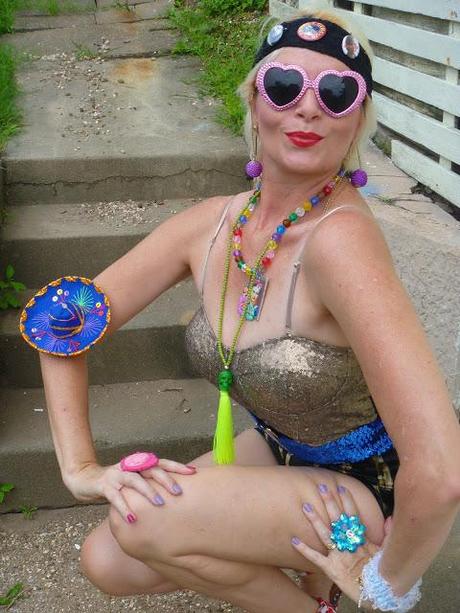 Check out our new circus girl.
It's Funky Jumper in full flight!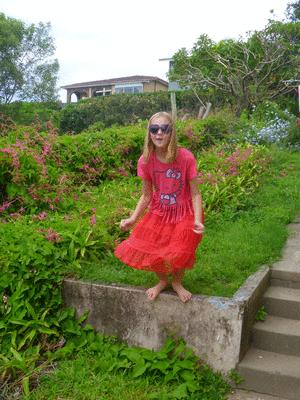 OK Joyce?  You can put up a few flyers and sell some marmalade - but you'll need to lose the jeans and frock up love.  K?
Hope you enjoyed the show folks!
Molti baci,
Desiree xoxo