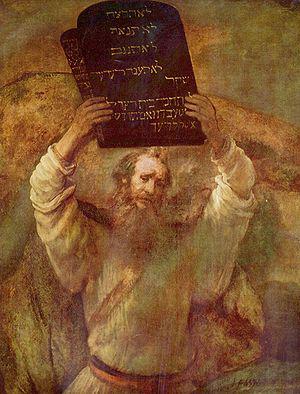 Image via Wikipedia
Ok. So I don't get to write as often as I like. I am swamped this semester, again, and although I think about the topic of bullying and how we treat each other often, I don't get to share it here. I suppose that makes me no better than many other people who say, "It's not my problem."  I hope not, but I can't help but think that I should be doing more.
This morning I went to church with my family. A church I like quite a lot because I belive they really do preach acceptance.  This morning, at our Family Service, the message of acceptance was shared loud and clear.
The Family Service is designed, as far as I  can tell, to make church an experience that children want to be involved in.  We have all seen the child sitting in the pews, eyes glazed over, wishing more than anything they were somewhere else.  Plenty of parents too. It isn't like that at our church. The Family service is shortened to about a half an hour. Perfect for young children and their short attention spans. The content and sharing of Scripture is put in a context they can understand. There are often puppet shows,  and actors (often our pastors) dressed in costume sharing stories from the Bible in ways that children can relate to.  If that didn't engage the children, they are often asked to sing, play instruments and share in the message in various ways.   The youth of our church really want to be there and youth activities always seem to be well attended. 
Today the message was for children and parents. In the process of sharing about the Ten Commandments, Pastor Scott took the time to talk about bullying.  He shared how important it is for peers to treat each other well and "sticks and stones really do hurt". I couldn't have been prouder when he took the time to discuss such an important problem.
It really is going to take everyone, and churches are a great place to start.  When community leaders take the time to say the problem needs attention, people begin to shift their focus. Oftentimes , bullying is looked at just kids being kids. Something that doesn't really deserve a lot of attention. The time for that is passed, bullying is an epidemic.  From politics, to playgrounds, we must begin to treat our fellow humans better. Treat those as you would like to be treated shouldn't be lip service, but a real way of life.