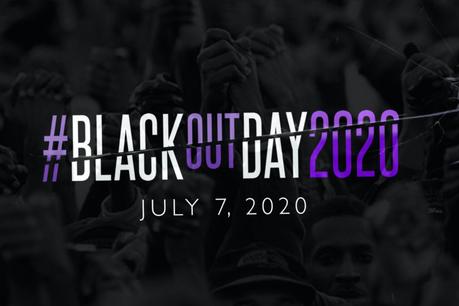 Face Masks from Black-Owned Businesses
In my cloth face mask review, I shared face masks from Mixed Up Clothing. Mixed Up Clothing is owned by an African American and Mexican American woman. She married a Korean American and after starting a family, was inspired to create a children's fashion line her kids would be proud to wear. Her focus is now on face masks, and many of you have said you've found Mixed Up Clothing face masks a good fit and appreciate the pocket for filters and the nose wire. For each mask purchased, one is donated to medical personnel, first responders, essential workers and/or vulnerable populations.
Yesterday, I shared the lastest face mask to my collection from Kaela Kay, a Toronto-based fashion designer whose collection focuses on her Ghanian roots with Ankara textiles. I first found out about Kaela Kay when researching breathable summer dresses for this blog post. The cloth face masks from Kaela Kay are one size but is shaped so well for my face, as I mentioned in yesterday's post it fits better for those whose face is wider rather than longer. It has ties instead of elastic, it has a pocket for a filter, and the colors are even more beautiful in person. Shipping is swift with great communication about when it is out for delivery and when it arrives to your home.
I am awaiting my purchase of two masks from Candace Cort. Candace Cort is a Black fashion designer who emigrated to the United States from Guyana at the age of 12. Loving fashion most of her life, she became a fashion stylist and then opened her own boutique in her Brooklyn apartment. She created her first fashion line in 2009. Her online shop has dresses, two-piece looks and more available up to size 4XL and she is also offering face masks. In men, women, and two kid sizes, the masks come in a gorgeous range of prints.
Activewear from Black-Owned Businesses
I am on the list for when these bike shorts from Lukafit come back in stock I can get myself a pair. Squat-proof, Lukafit offers a drawstring in the waistband and grippers on the hems to keep the shorts in place during my Peloton rides. Available up to size 3XL, the print of bodies being active is just so joyful. LukaFit is specifically made for women with curves, offering leggings, bike shorts, and sports bras from moisture-wicking fabric designed by owner Mbali Ndlovu. Ndlovu started a small fitness group with friends in New York City which grew to over 800 women. After realizing the benefits of organizing women through wellness, Ndlovu quit her job and created Lukafit in 2016.
Black-Owned Fashion Brands
Last week I shared me wearing a blue tie-dye tank from Amber Richele. Amber Richele is the woman behind the blog The Cocoa Butter Diaries, but she also created this line of super cute tie-dye fashion for the whole family. My tank washed up great, and I will be featuring this shoulder pad t-shirt in the near future. This is a small business, Amber shared recently on Instagram the business setup which is her garage and dining table. Items ship in 7-10 business days and they offer worldwide shipping.
A few months ago, I bought this t-shirt from And I Get Dressed, a company created by fashion influencer Kellie Brown. Kellie's line of merchandise is body positive, fat positive, and stylish to boot.
Black-Owned CBD Companies
Brown Girl Jane: Founded by two sisters, Malaika and Nia Jones, along with beauty and wellness expert Tai Beauchamp, Brown Girl Jane offers approachable and realistic wellness centering women of color. They offer an organically-grown, plant-based, vegan, and cruelty-free collection of hemp-derived cannabinoid extracts that provide fast-acting relief and high bioavailability. This small woman-owned company uses eco-friendly mailers and products are packaged in recyclable glass bottles. Offering drops as well as body butter, glow serum, and intimate oil, Brown Girl Jane's motto is to help badass women manage full lives, naturally.
Nuleaf: Jacquece Jennings, the founder of Nuleaf, is one of the very few Black female CBD store owners in the nation and is the first Black woman in Georgia to own a non-affiliated CBD company. In 2015 she had a health scare which sent her on a holistic health journey and launched Nuleaf last year. Nuleaf not only carries CBD products, but strives to educate about CBD and the site is a treasure trove of facts and information. Nuleaf offers CBD in a variety of forms - tinctures, softgels, gummies, cartridges, as well as creams and even dog treats. Not sure what CBD product is right for you? Nuleaf offers a free analysis where you answer a few questions and a team member will email you with personalized suggestions.
Blissful Stoner Body Essentials: Looking to find a Black-owned company that offers all the bath soaks, body balms, face masks, and body relief balms you may already be using? Blissful Stoner Body Essentials (BSBE), a Black woman-owned CBD company from New Orleans offers all that and more. BSBE products use non-GMO, sustainable hemp that is cultivated without pesticides, herbicides, or chemical fertilizers. BSBE specifically uses CBD Isolate for those seeking CBD products for pain management without having to worry about any THC in their products. This is a great brand to start with if you are new to CBD and do not want even a trace of THC.
Black-Owned Beauty Brands
As I mentioned in my post about my current beauty and makeup routine, I am not buying anything until I run out of what I own. But one brand I do have and love is Fenty Beauty. A cosmetics line by Rihanna, the products are incredible quality, formulation, and the color range is fantastic. While I have a few pieces from Fenty Beauty, my two must-haves that I have ordered more than once is the Fenty Invisimatte and Fenty Gloss Bomb. Invisimatte is a compact translucent blotting powder. It's so finely milled, it really does mattify without adding onto the skin. I especially like it in the summer because it can go over a shiny sweaty face to make it matte without feeling gross. The compact is luxe, and even having it bang around in my purse and luggage the powder has never cracked or crumbled, even when it's so low I've hit pan. Fenty Gloss Bomb I first bought when I did my My Beauty Routine series and more than one of the contributors said they loved the gloss. I have both Fenty Glow and FU$$Y and love them alone or over my favorite lipstick. Not too sticky but sticks around through a cup of coffee, not too fragrant yet doesn't have a gross plastic "unscented" smell, beautiful packaging that also is functional (easy to open and close, doesn't leak, easy to get product out even if you're near the end, nice sponge applicator).
Home Decor from Black-Owned Businesses
Two Thanksgivings ago, the bag company Scout invited me and my sister to a Friendsgiving event. There were the cutest and best smelling candles on the table from The 125 Collection, a candle company based in Harlem. The 125 Collection name celebrates the legendary "125th Street" located in the heart of Harlem. Founded, owned, and self-funded by friends Valerie Wray and Joy Fennell, The 125 Collection has candles with motivational, sweet, and spicy messages that make great gifts (so recipients have told me) and look great sitting on your desk or nightstand!
Many have asked about the wire sculpture in our living room that often made a cameo in a lot of my at-home outfit photos. The piece is by San Francisco-based wire artist Kristine Mays. I "met" Kristine over a decade ago through our lifestyle blogs and have loved following her journey. A couple of years ago, Karl bought me one of her pieces as a Valentine's Day gift. Kristine Mays has won several awards and one of her pieces was in Peggy Cooper Cafritz's collection and featured in this book. Kristine Mays' work is for sale in galleries across this country and through Artsy. She also offers smaller pieces in her Etsy shop.
We are saving up for a few pieces we want to finish off the looks in our home so a purchase hasn't been made yet, but I want to share what we're looking at:
Black-Owned Groceries and Cleaning Supplies
Rosana has switched from her regular coffee purchasing to buying from Blk&Bold and Dope Coffee.
Angela Richardson began her journey into eco-friendly living 7 years ago when she made her first ever natural bar of soap. She has been obsessed ever since and created PUR Home. As the CEO as well as formulator and product developer, Richardson's PUR Home line offers non-toxic eco-friendly laundry detergent and household cleaners. Rosana has purchased from PUR Home and I plan to once what we have at home starts running out. If you are looking for other Black-owned cleaning products:
Resources to Find Black Businesses to Support
Blocal, Black Local Business Search, is a site that will help you find local Black-owned businesses. Just enter what you're looking for and your location!
Black Wall Street is an app that will help you find Black-owned businesses to patronize
Shoppe Black is a wonderful resource for Black-owned retailers and businesses, often offering interviews with entrepreneurs along with suggestions on where to shop based on category.