Voodoo/Black Magic Removal And Reversal by misslatoya
Gene Gee said 3 weeks ago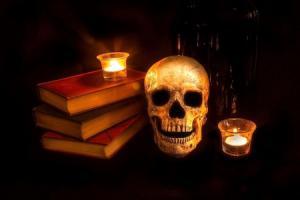 Hello I have been going through some mental/physical stress for some time now ..it all started about 4 years ago I was so HAPPY it was amazing to me I didn't know what to do with myself..lol Then I told someone very close to me about my happiness and they ask for a picture of me ..I always being kind hearted gave this person the picture.. not long later this I went to bed one night and awoke in a start something like a fear I had never felt before was standing at the foot of my bed.. and I haven't been the same person since..Im not an angel far from it but I'm soft hearted and always wish the best life can give others.. I don't wanna hurt anyone yet this person has a deep hatred for me and they were always perfect in my eyes..i would have taken food out of my own mouth if they were hungry..i just wanna be happy again with no self doubt ..I HATE FEELING this way..I deserve to be happy after all the crap I have been through..can you help me truly? I poured sea salt at the doorway to my bed room and the next day I awoke to see an old black stump standing outside the door..What was that? Why wont they leave me alone =( if you can help please get in contact with me..
You said 0 minutes ago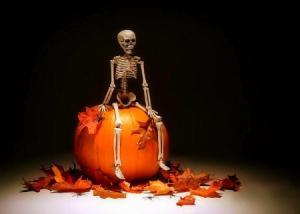 It is sad that too often we as certain individuals are unable to share our thoughts, feelings, desires, accomplishments and etc… Especially when it is of a very positive nature as it is a very natural thing to relate. There are many of us that are not apt to carelessly or intentionally/deliberately tell our business just for the hell of it without significant purpose or forethought yet just mention things out of a pure inclined method of ordinary expression.
If we get a head ache, feel tired, want something to eat, we may often convey these sensations to another, of course, by just innocently relaying the words: "My head hurts", "I am exhausted or I am sleepy, or I need some rest, and "I'm hungry". There is absolutely nothing wrong with those acknowledgements, however, we sometimes harmlessly give out too much information to the individuals who are wired up with the wrong type of ill-nature and sick minded mentality.
When we reveal our goals, aspirations, accomplishments, how good and well our lives are going and indeed how happy that we are and are feeling there are many negative people out there that definitely do not want to hear about that at all, chiefly when they themselves are not experiencing these wonderful and pleasurable circumstances and outlooks. They'd rather hear about us having difficulties and problems and when they don't they will intend to cause trouble for us so that it brings to them a satisfaction.
That is the reason a lot of people will lie about their good situations by pretending that they are doing bad or poorly within life so that others will not attempt to set out to tarnish what they fortunately have around them and/or that they have advantageously built around them, believing that if these particular other people think that they are not so well off that they would leave them alone and not bother to try to interfere with a success that they are not aware of.
I've been told years ago to watch what I say because of how jealous and envious people were so eager to attempt to perpetually cause blockages along my pathways, I was told to keep more of my business to myself. As often as we speak we do not always immediately take into consideration how our words can cause and inspire resentment and discontentment within those that are envious and/or jealous of our happenings.
Aside from within other daily life at times even here on my blog my enemies keep tabs on me and when I have expressed my genuine happiness on my site I would feel them trying to work negative energy toward my way to smother and to block me from feeling those beautiful natural sensations. And when I mention my jobs and the success that I have and have had on them forget about it, they definitely be desiring to put a stop to it as they have never wanted me to have any means of employment they'd rather me to have been an unintelligent incompetent individual and a bum out in the street because they felt that I and my family had too much to begin with yet what business is it of theirs?
What I and my other family members that were successful have was achieved and earned honestly.
Almost every job that I've had for over a decade my enemies have tried to interfere within not to mention my other natural talents and abilities in regard to my natural destiny but I am a fighter by nature and never let them win so I know all about others wishing bad on us for and after revealing our words of bliss.
I talk about many things as a writer and as a freedom of natural expression and as my spiritual connection to the universe inspired by spirit and my goodness that I share should serve as an inspiration that no matter how much others try to pull us down we can inevitably rise above and prevail within our own distinctive fashion that is specifically designed for us.
So do be careful who you talk to and what you tell and share with others only confide in whom you know that you can absolutely trust if you have to confide anything at all. You can also be protected so that no matter what anyone tries to do that it will not ever touch you again but that it will boomerang back to them many times worse but you say that you do not want to hurt anyone back in retaliation-you are so different from me!
Who ever comes after me I definitely go back after them with a fierce vengeance and I do it many times when they are at the least expected.
Yes, many times those who work evil against you want you to fear so they put a negative energy around you to try to scare you and make you afraid it is a manipulative form of control and to weaken you.
There are different solutions for different situations and different individuals and I understand your circumstance completely but you must know that ultimate unbreakable consistent protection comes with genuineness and that means and includes a solid foundation built upon a particular mentality and spirituality that will exude within your lifestyle and not one that is geared for everyone but that is geared within your own distinctive state of being and that is within accordance and concordance with the universe in it's relation to your innate sphere of dimension.
You would have to be prepared and ready for that I in particular have been connected to that revelation from birth and childhood on up and have had an awareness that brought me into development. I don't know if so many others are within this type of celestial path because it was never taught to me much like everything else it has come naturally but it is very important to know what we as spiritual beings or beings of the light are aligned and in balance with in order to maintain sufficiently.