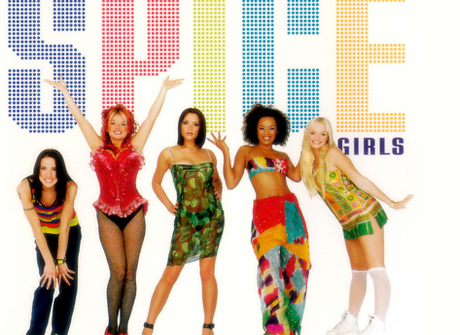 The Spice Girls will play at the Olympics Closing Ceremony
The background
The opening ceremony for the London Olympics was, by all accounts, a blinder, featuring a giant Lord Voldemort being chased away by dozens of Mary Poppinses; Mr Bean playing the piano; Kenneth Branagh looking smug; and the Queen even parachuted into the stadium (sort of) with James Bond. Plus, David Beckham sealed his reputation as the coolest man on the planet (at least until he speaks) by driving the Olympic flame in a motorboat whilst wearing a suit. Britons flushed with pride, joy, and the realisation that, after all, it's still Great.
So now Britain awaits the closing ceremony. And, whilst the Duke of Cambridge won't be attending, the good news is that we will be expecting a heatwave – the top temperature may well reach 31 C. It will be broadcast worldwide on Sunday 12th August.
"It's going to be beautiful, cheeky, cheesy, camp, silly and thrilling. We're trying to have moments where someone from the Cotswolds watching it on TV and someone from a tower block overlooking it in the East End will be able to find something in it of which they can say, that's us, really, that's Britain," said David Arnold, the composer, in an interview by Neil McCormick on The Telegraph.
So what of the closing ceremony?
It will be directed, reported the BBC, by Kim Gavin. He's a former ballet dancer who's also one of the UK's best creative directors and choreographers – he produced the Concert for Diana in 2007. The show will be called A Symphony of British Music. There will be over 4,000 performers. Music will be composed by David Arnold, and the London Symphony Orchestra provides the soundtrack.
Spice Girls will perform, with Tinie Tempah and others
The first rumour, reports The Sun, is that The Spice Girls are going to perform. Yes, Posh, Ginger, Scary, Baby and Sporty (all now in their, er, late thirties) will cavort and caterwaul atop those quintessential symbols of Londonishness – the black cab. The Sun also reported that Jessie J will perform in an open topped Rolls Royce, whilst Tinie Tempah, George Michael, Annie Lennox and Kate Bush have all been spotted rehearsing in Dagenham. In fact, almost anyone who's anyone in the World of Pop will be there – yes, you One Direction fans won't be disappointed; nor will those who like Kaiser Chiefs, Madness, and / or Brian May. Fat Boy Slim, too.
The comedians are in town
Also, the comedians are in town: Eric Idle, he of Monty Python fame, will sing the classic Always Look on the Bright Side of Life; whilst Del Boy and Rodney from Only Fools and Horses will appear, not as themselves, but as, apparently, Batman and Robin. Oh, and you'll probably be seeing Russell Brand.
Huge models of Tower Bridge, Big Ben
An array of props will be used: Photographs reveal a replica of Tower Bridge upon which ginger wigged acrobats appear to be disporting themselves. Models of Big Ben, Battersea Power Station, St Paul's Cathedral, the Royal Albert Hall, the London Eye and Swindon roundabout (that last one is a joke) will appear.