Travel is my drug.
When I haven't traveled for a few months, I find myself needing a travel fix. It calls to me.
But when I travel too often, I need a break - a quick time-out and a chance to retune and refocus.
Travel can come in all shapes and sizes.
It can be that short trip across the country, a two-week vacation overseas, or a longer and more extensive period away. The thing is that it doesn't matter because travel is travel and a regular fix is all that I need... whatever size or shape it comes in.
Travel is important.
It lets me know there's a wider world out there. If I've become too comfortable in my own neighbourhood, it calls to the spirit of adventure that lies buried within me. It is unknown, not always predictable. It challenges, pushing further each time.
Travel is a release.
It lets me leave stress behind, lets me run away, escape, explore and disappear into an environment far removed from home. It lets me temporarily forget and it refuels creativity and imagination.
Travel is fun.
Because if it wasn't, why would we keep coming back for more?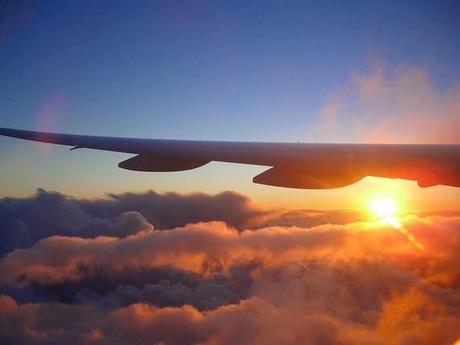 Photo credit: Flickr Creative Commons (shivapat)
I haven't traveled since late last year. I haven't traveled in six months and that feels like a long time between drinks.
I'm not the kind of person who returns from one trip and immediately begins planning the next. I don't spend hours dreaming about my next destination.
The need to travel creeps up on me, often after a prolonged period of work or related activities.
I recently launched my writing business and we sold our house last week so it seems like a good time to head off for some well earned rest and relaxation. Browsing online for a travel bag yesterday, I discovered 
In Luggage
, which confirmed it. A new suitcase equals a new adventure.
Travel is my drug and I need my fix.
Yet where do we go? Well, it's a no-brainer really. It's time to show my son his father's home, time to show him what makes it special and why it will always be his second home.
So we're heading back to the UK.
It's been more than three years since my last visit and at a time when this blog was still in its infancy. I've traveled across North America, covered much of Australia, and hopefully shown people what travel adventure and opportunity generally means to me.
But I've never shown you my place of origin. Never described in detail my first true home.
On an extended visit, I'll share the places that have deep meaning for me and have become some of my favorite parts of England and Wales. I'll take you back to where the journey began and I'll reveal more of what travel means to me.
Because travel is my drug.
What does travel mean to you? How long can you go between travel fixes? 
Sign-up for Free Blog Updates Direct to your Inbox