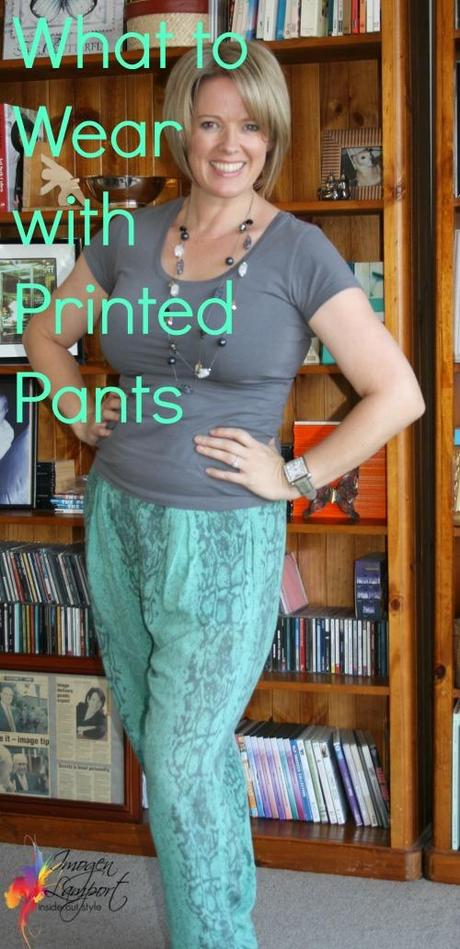 Python print pants from Bella Lido
Hi Imogen, do you think you could share your tips on styling print pants? They are everywhere this season and although I'm not a slave to fashion, I bought a pair or black and white ones that I love, but what to wear them with?
Printed pants are a common fashion trend at present.  They can be a little tricky to style.  But if you think about them being like a printed skirt, and use the same principles you'd use to choose a color for your top, then they can be a fun addition to your closet.
In some ways, the rules for what to team with coloured jeans works similarly for a print pant.
If your pants are a neutral print, happily wear them with a coloured top, but if they are coloured like mine, it can be easier to team with a neutral top (notice that I've taken the gray from the pattern and am wearing it in my t-shirt and jewelry.
Keep your other pieces simple – the print pants are the hero of your outfit!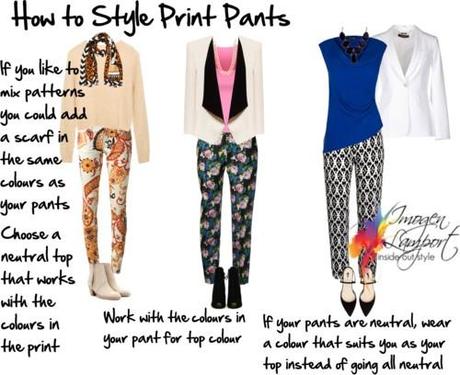 how to style print pants by
imogenl
featuring short sleeve tops
What do you love to wear with your printed pants?