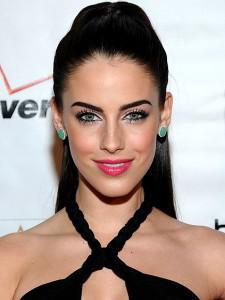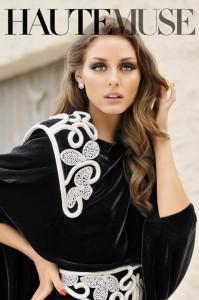 We never quite consider stud earrings to make that much of statement, but I'm here to tell you that it does! We love chandeliers, drops and anything that dangles but studs—the underdog of accessories can do wonders to an outfit without you having to worry about earrings getting caught onto clothes, etc. Jessica Lowndes looks striking with her jade colored button earrings, especially with her hair tied up in a fresh and tight ponytail and bright lipstick that balances the whole look. To the right of Jessica, if there's a celeb who loves wearing stud earrings for different occasions, it's Olivia Palermo. In her cover shoot for Haute Muse Magazine, she wore crystal studded hexagon earrings peeking out from one side of her face, which gives her that flirty, elegant look.
The only rule that applies when wearing big stud or button earrings is to make sure your hair doesn't cover 'em up! The best hairstyles for these earrings are: updos, one side pinned, half up and half down, you get the picture

. And as always, 1928 has a lovely selection of big stud earrings that will help you achieve an effortless and stylish look for your day or night ensemble!