Love your blog and always turn to it when looking for advice. I'm a young 48, 14/16, busty, and fun woman who is STRIKING OUT looking for a cocktail/wedding guest dress for this fall. I'm attending a wedding in early November. Saturday evening, cocktail attire. I want to wear something fun, fancy, and flattering. Tired, so tired, of lace sheath dresses. Went shopping and all I found were - you guess it - lace sheath dresses or matronly chiffon dresses with poncho-like sheer overlays.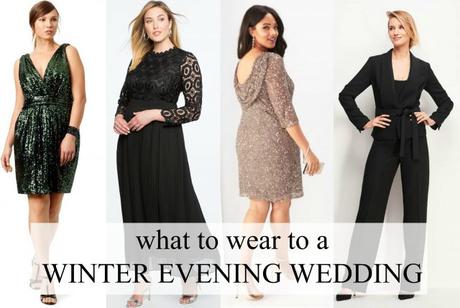 I don't understand why retailers, especially department stores, think women of a certain age or size want to dress like grandmothers. Even the grandmothers I know don't want to dress like that! Luckily, many online retailers have bigger selections and a better outlook on the women of America and I found some fun, fancy, and flattering winter evening cocktail dresses that would be great for an evening wedding and even for dressy events coming up for the holidays.
ELOQUII starts at size 14; I'm a 14/16 and find their 14s work for me about half the time. The other half, they would if I were a few inches taller. While their marketing may make you think their clothing is just for under-30 fashionistas, they have an amazing selection of suiting, polished separates, and yes, cocktail dresses. My picks: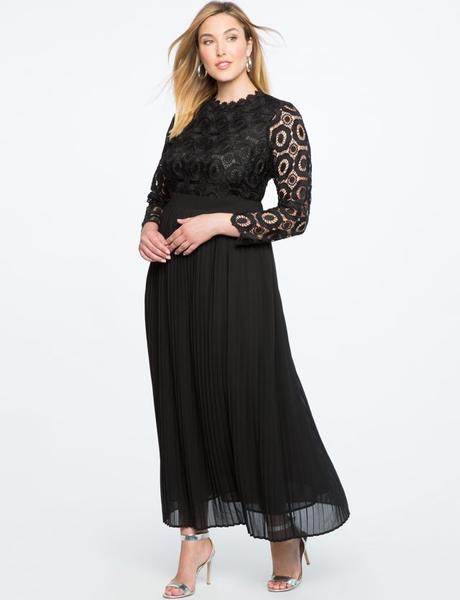 My friend Dani wore this dress to the Dîner en Blanc and it was positively stunning in person. For an event like yours, the dress in black would be quite chic, and a great choice if you're looking for a way to stay warm (add some knee-length control or regular bike shorts underneath for additional warmth!). This is the kind of dress where your accessories can be minimal and the texture can take center stage.
Nordstrom is one of the few department stores that does plus size right. They realize that women come in a variety of shapes, ages, and personal styles and don't buy just for one aesthetic. They also sell brands that offer the same exact dress in straight and plus sizes; I often order in both to try at home and see which one fits and flatters best. Granted, a good percentage of their cocktail fashion is lace overlay, but I found a few that break that tradition and look fancy, fun, and flattering: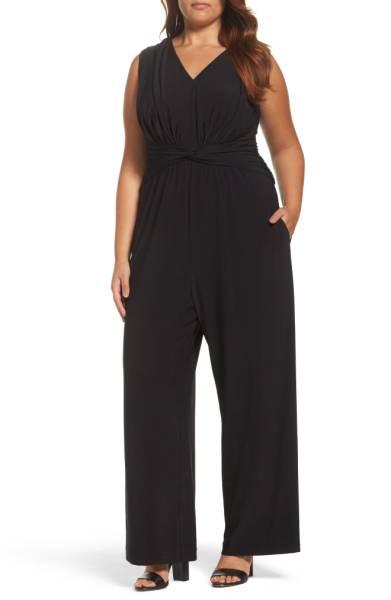 Who says cocktail attire has to be a dress? I've worn jumpsuits before to evening weddings and cocktail affairs and love the comfort, ease, and standing out while still fitting in. This jumpsuit from Eliza J is flattering and oh so chic. Add some sparkly earrings and a clutch and you're reading for an after-hours affair. Worried how to get in and out of a jumpsuit? I have one of these gadgets from Zipper Genie and they are GENIUS! I now wear jumpsuits to all sorts of events without issue!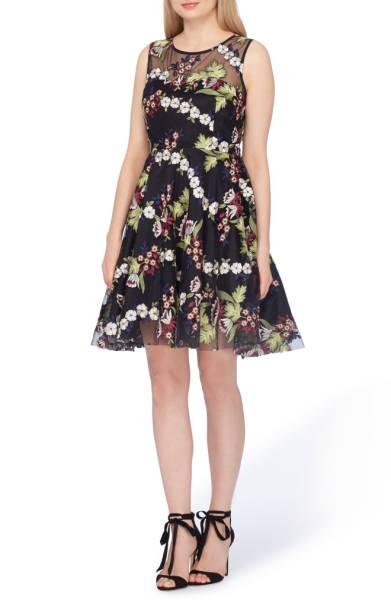 While lace overlay may say mother of the bride, embroidered overlay is fresh and modern. This fit and flare dress from Tahari has a gorgeous floral embroidery that can work all four seasons of the year. With delicate heels and sparkly accessories, it's a perfect evening dress.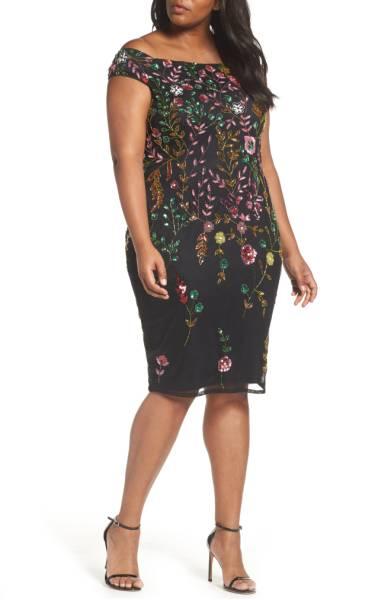 Another embroidered overlay dress, but this time an off the shoulder sheath from Adrianna Papell. The embroidery has sparkle in it, making it perfect for an evening affair.
Talbots ROCKS occasion style, and it's a great time to buy dressy clothes from them to wear any time of year. With regular, petite, plus, and petite plus, Talbots offers the size variety to find a look that fits and flatters. Their entire occasion selection isn't yet available so I recommend checking every couple of weeks as they add to their online collection. My picks so far:
Did you know Rent the Runway carries plus sized dresses? It's a fantastic way to glam it up for less, especially if you don't have a lot of future cocktail parties on the calendar. Rent the Runway also rents accessories, so it's a great way to also find the right baubles to take your look up a notch. Rent the Runway's selection is constantly updating and right now their selection is still focused on late summer/early fall, so check them out even if my picks below aren't right for you.
Do you have any suggestions for this reader on where to shop for winter evening wedding or cocktail party attire? Share them in the comments!