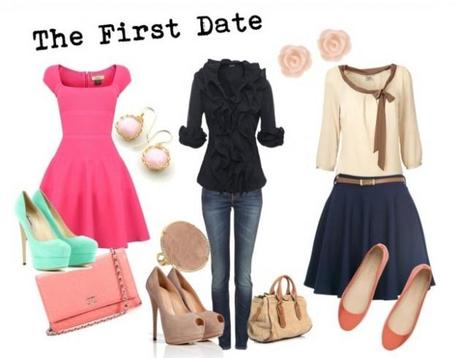 WHAT TO WEAR ON YOUR FIRST DATE
SEPTEMBER 21, 2012
 
APPAREL / LIFESTYLE
 
NEXT EDITION
 
 

LEAVE A COMMENT

 

0
WHAT TO WEAR ON YOUR FIRST DATE
You have a first date lined up and are naturally excited about the prospect of meeting Mr Right. However, the decision of what to wear is both tough and stressful as you want to make a good first impression while staying true to yourself – not always an easy balance!
Even when we're unaware of it, we make instant judgements of the people we meet based on their clothing. The last thing you want is for your first date to get off to the wrong start or for him to feel you've not made an effort.
With so many factors to consider, including the important fact that you need to feel comfortable in your chosen outfit, it's no wonder if you're feeling the pressure in the run-up to your first date. The good news, though, is there are some steps you can take to ease your anxiety and ensure you look great and feel fantastic when you meet your date for the first time.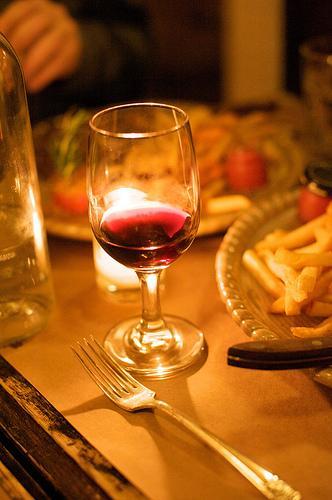 CLOTHES THAT SUIT
Remember to stick to what you know and don't be tempted to start experimenting at this stage – now is not the time to trial that new hair colour or style, or stick on those alarmingly high boots that you've never worn before! Focus on the styles and colours that match and complement your skin tone, build and appearance, as this is a great place to start. If you feel good in the clothes you decide to wear – which should ideally be stylish, comfortable and flattering – you will feel more confident, which will allow your personality to shine through.
ACCESSORIZE
Once you've decided on your outfit, have a think about a few accessories that will add a personal touch to your overall look. However, try not to go overboard and if you're in doubt about whether to wear something or not, it's a good bet to not wear it.
RESEARCH
Try to find out a few things about your date in advance – what he likes, his hobbies, work etc. This should give you a feel for his clothing tastes and whether he's likely to be super smart or super casual.
LOCATION
What you wear will depend largely on where you're meeting as you'll want to feel at ease in your surroundings. If you're meeting in a posh restaurant, you may want to wear a smart dress or outfit, whereas if you've arranged to have lunch in a nice café a neat pair of jeans and top may be best. Also, consider what you'll be doing during the first date – if you'll be sitting for long periods, ensure the outfit is not tight or uncomfortable. And if you're going for a walk, make sure you wear appropriate clothing so you're not too cold and your feet don't get too sore.
PREPARATION
Plan in advance, as last-minute shopping will only stress you out and you're more likely to make snap decisions in a hurry and end up feeling uncomfortable on the day.
Also think about aspects of the date such as travel – will you need to walk far? Will you need an umbrella in case it rains? Make sure you try on your outfit before the day itself, to ensure it fits fine, and iron any clothing in advance. By being prepared, you'll be calmer on the date, feel more in control, and are more likely to relax and simply enjoy yourself.
Crooks & Castles clothing is a popular youth brand sold by The Alternative Store
image credit: chic lifestyle