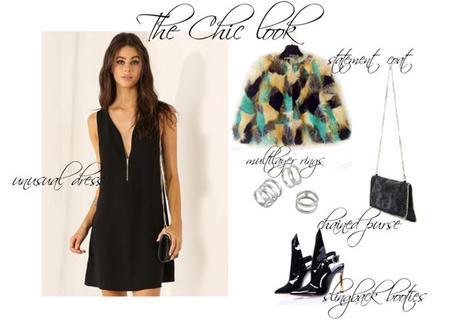 dress: here | coat: here | boots: here | rings: here | bag: here
Hi loves.  Today is a Valentine's day, soo yay for that. I love this holiday obviously since  I am A Love Addict (wink, wink).
I am sure for those of you who celebrate this day you have already made your plans for the day(or night). We are planning a stay at home night with a dinner that I am cooking, so wish me luck since I'm not having as near as much experience in the kitchen as I want to. I need to work on this fast. Eve though I am staying at home I have thought of what would I wear if I had spent the night at a restaurant or a nightclub(it is Saturday after all), and since every social media is overloaded with red inspirational outfits I wanted to change the game a little bit and propose more of a chic outfit rather than romantic. So find the unusual black dress you have in your closet put on some statement coat, your cool boots, a purse and you are good to go. Do you guys like this idea?
*All of the items are from the Sheinside  online shop. There is a special discount code for my readers below.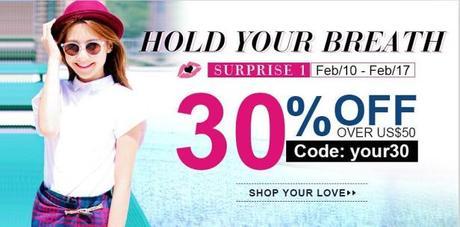 HOLD YOUR BREATH!
SURPRISE 1 ! Feb/10--Feb/17
START FROM $3.99
Ends:Feb.17!