Holla everyone, 
You know I am not really a magazine person, I mean I have had my phase of becoming a magazine worm and have read almost all magazines in the market be it cosmo, elle, good housekeeping, femina and even men's health magazine…but somehow I grew out of reading last year..i got hooked to reading online (since I spend most of my day online) but last week I got Femina (Dec 14 issue, I know its late now)...yes my first issue after almost 6 or 7 months of breaking up with it…
So, I dedicate this post to my rekindling love for Femina <3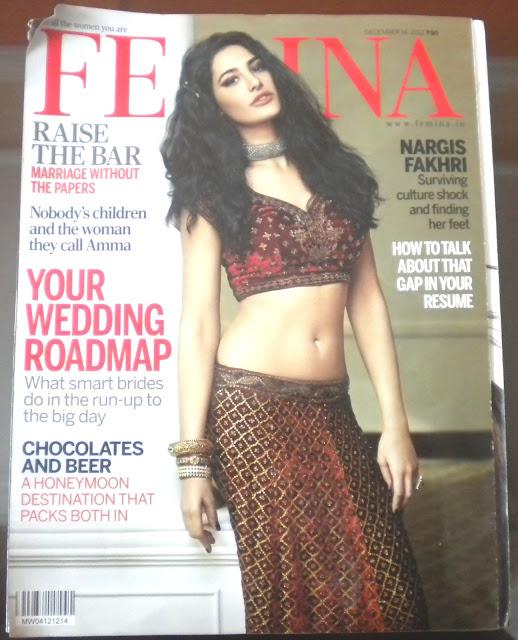 Initially I thought I would just flip through the pages and that would be it…but I am happy that this issue has quality articles worth reading!!
So, the must read articles in this month's issue are
The wedding countdown…it talks about everything that goes into prepping for the D day..so it's a must read for all the brides to be.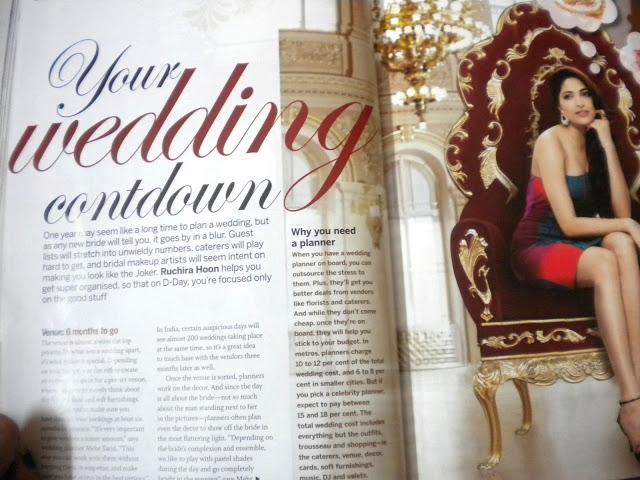 Articles under Cover focus plus- It showcases couples who had registered marriages and what all went into their heads when they decided to take the big step.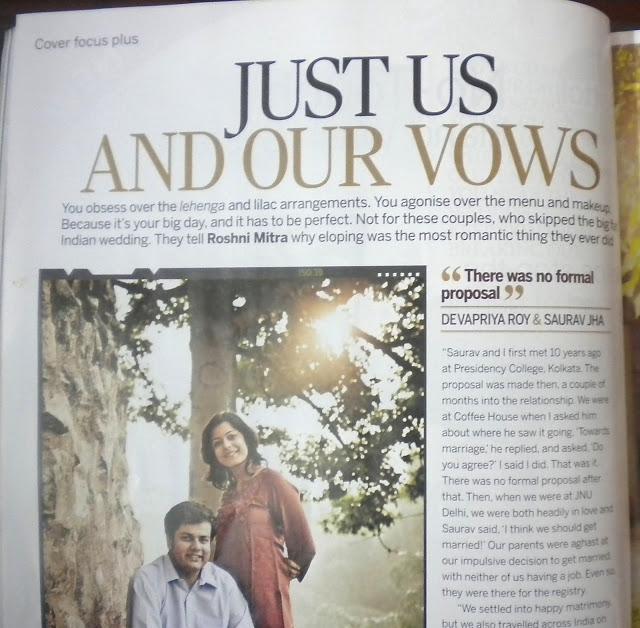 The article on Compulsive Hoarding…omg…it's a must read for all the makeup lovers who keep on hoarding things…Reading this article felt like as if it was written for me…crazy me!!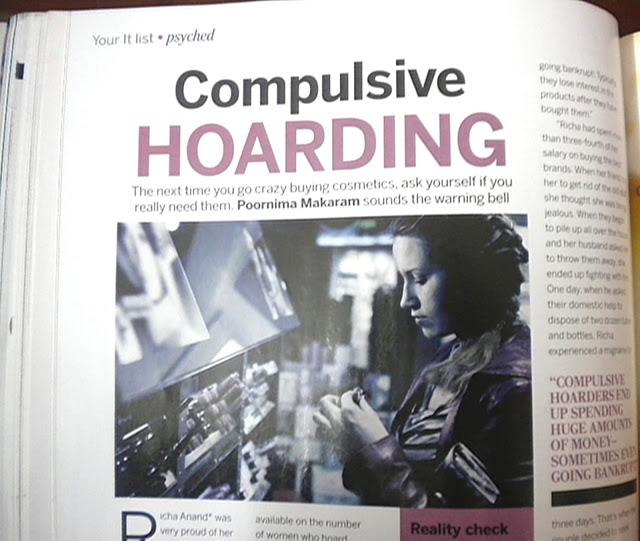 The article under Women just like you – Facebook for a cause!! It's a must read..you will know why once you read it..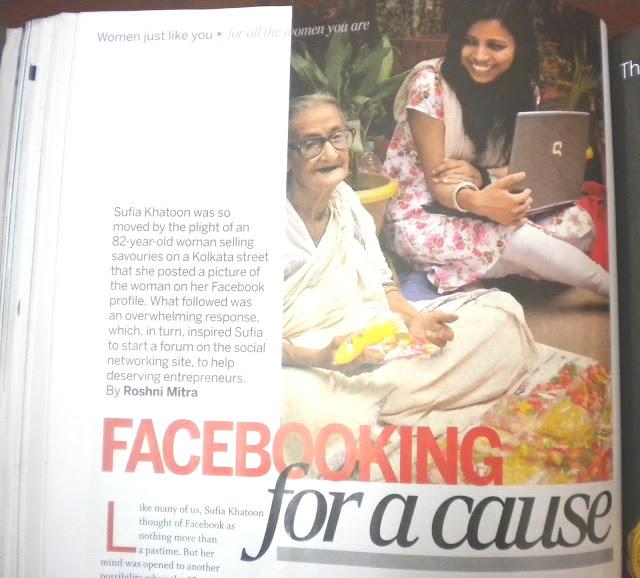 Do read Madhu Tugnait's perspective. Its an extremely moving article and kudos to this women!!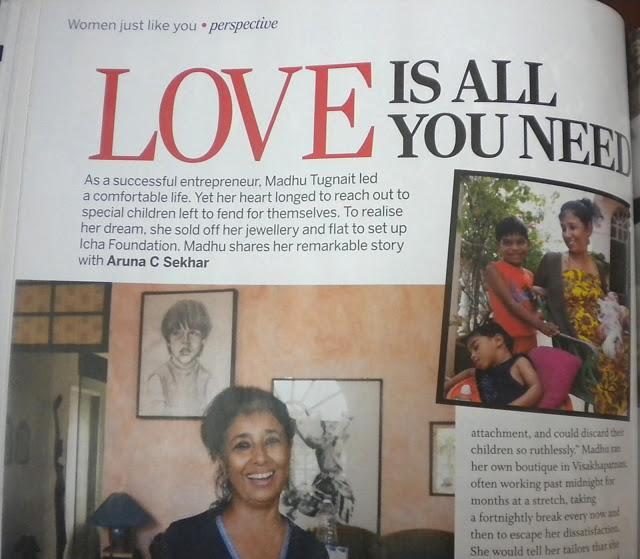 And last but not the least, the single Girl space, talks about home decor tips and tricks plus a peek a boo in Kohelika kohli's beautiful home.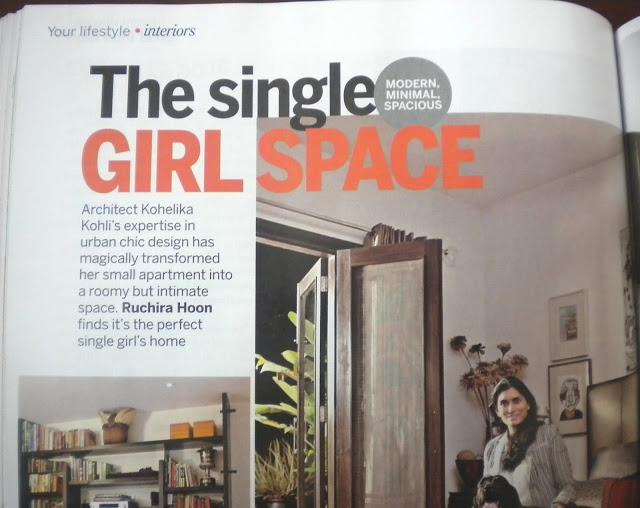 I hope you all read the above articles if you still haven't!! And a little confession, I have knowingly not included any articles on makeup or fashion because we all girlies (atleast I do) tend to jump on such articles ignoring the other worth reading articles.
Hope you all enjoyed the post!!
Xoxo