There are many auto body repair shops that claim to offer the highest level of repairs for cars that need repairs, denting, painting, frame straightening etc., But there's a difference in offering the best car repair services and performing them. As a car owner, you don't want to end up in an auto body repair shop which could not work on your car the way you expected to. Any person would like to have the best car body repair, but you cannot trust each word of "tall-talking" advertisements alone.
There are some essential things to keep in mind out for while you choose the best auto body repair shop. There are certain features which separate top-rated auto body workshops from ordinary ones. Any top-rated, manufacturer-certified auto body repair shop will have below-mentioned features which you should look out for. Read on to know more about these features.
Begin Your Search Locally. When choosing an auto body repair shop, begin your search locally. It means that try to look for a specialized and certified auto body repair center that is near to your home. The lesser the distance between your home and collision repair center, the better it is for you. The team of technicians always give more preference to local community because they know that it will help them to improve their popularity in the area. Also, it is easier and cheaper to tow your car to a local repair center. You can also visit a local collision center whenever you get time to check the progress of repair work on your car.
Consider Experience. There's no substitute for an experienced auto body repair shop. An extensive background in car service and repairs is a unique feature that not many can boast of. There are some certified auto body shops that are offering top vehicle repairs since 1985. A well-established business also means that a lot of their customers are satisfied and keep coming back again for car service. Years of service helps to build mutual trust between the both parties. More experienced auto body repair shop means that they have worked on different car brands and they are quick to find the root cause of poor car performance and fix it quickly.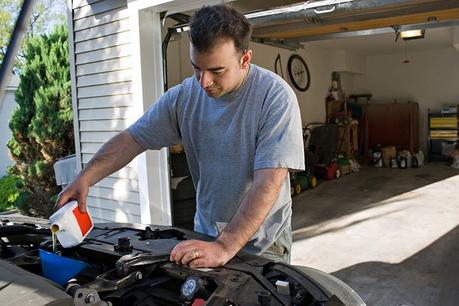 Is It a Manufacturer Certified Repair Center? Don't forget to check for manufacturer certifications when choosing an auto body repair shop. In fact, you should prefer to get your car repaired from a manufacturer-certified repair center because of many reasons. Firstly, it only uses OEM spare parts which are manufacturer-recommended. Secondly, the prices are lower than that of authorised dealerships, so you end up saving some money on repairs. Thirdly, its technicians are specifically trained to deal with a specific brand of vehicle.
Is It I-Car Gold Class Certified? Once you have checked for manufacturer certifications, find out if the particular auto body shop is I-Car Gold Class certified or not. This certification is only given to top-rated auto body workshops which certifies that the particular workshop is fully equipped with state-of-the-art tools and equipment, better-trained, and better staffed as compared to other non-certified body shops. Not only that, facilities with this certification have high standard of cleanliness, organization, and professionalism deemed necessary by I-Car.
Does It Warranty All Repairs? You will be spending a good amount of money on your car body repair. After days of wait, you don't want to drive a car that develops some issue soon after you got repaired. That is why it is extremely important to check if the particular auto body shop warranties all its repairs or not. Any reputable workshop will warranty its repairs and it shows that they have a full confidence in the quality of repairs they have done on your car. They stand by their work 24/7 and accept responsibility for any flaw that you may notice in repairs.