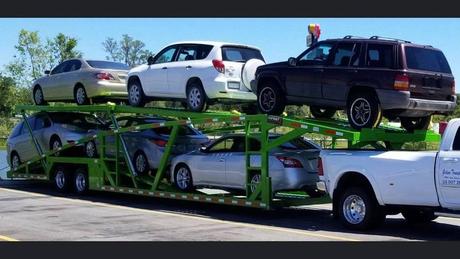 The most popular and cost-effective of our vehicle shipping services is open automobile shipment. A vehicle will be on an open car carrier or car trailer, which is regularly seen on roads & delivered to dealerships across Texas, using open carrier auto shipping. Open car transport is the more cost-effective and still incredibly reliable mode of transport throughout Texas. Here are major facts about open car shipping.
Why open car shipping?
Fast transport services
Open car shipping solution is one of the quickest options to ship commercial cars or vehicles. Approx 90% of car shipping companies use open auto transport trailers, which means you have more alternatives when it comes to picking up your vehicle.
Affordable option
When shipping a vehicle, most customers are just seeking the best choice within a budget. Enclosed shipping is preferred by certain people, mainly classic automobile owners. If you want the most bang for your money, though, an open auto transport service is the best option to choose.
Topload available
Topload availability is one of the major advantages of open car carrier services in Texas. With an open car transport service, you may easily add the top load preference. This means other vehicles would not be loaded above your vehicle during the car shipping process.
Recommended by many dealerships
When sending vehicles from one place to another, most dealerships prefer open car carrier shipping solutions. Car shipping companies work with some of the country's major dealerships, and they frequently carry the brand new car for them via open car shipping.
How much does open car transport cost?
Several factors are considered to estimate the cost of open car transport. They include:
Distance: Distance is one of the crucial factors in determining the cost of automotive shipment. It depends on how much a loaded car trailer distance is covered per trip.
Type of vehicle to be shipped: When requesting the open car transport service, vehicle type & model name should be provided. This is because the shipment companies want information on how much space a vehicle requires.
Transportation type: Open car shipping is the most reliable way to move a vehicle. If you need extras like guaranteed express or pick-up auto transport, the cost will be varied.
Seasonality: Automobile transportation can be more expensive during certain seasons of the year. Vacations or holidays, for example, will always be quite expensive than other days.
The importance of open car carrier services is huge. It gives you the most affordable, secure and reliable car shipping solutions without compromising quality.