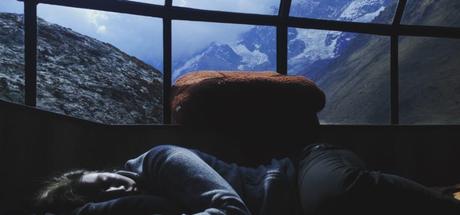 Nothing ruins a vacation faster than getting sick. You've planned your trip, taken time away from work and spent your hard-earned cash on flights, hotels, and tours all to get hit with an illness that leaves you stuck in bed.
Unfortunately, it happens pretty often. Between packing stress, cramped flights, disrupted sleep schedules and unfamiliar foods, traveling can weaken the immune system pretty quickly. And when you're far from home, knowing what to do to get better can seem complicated.
Getting sick doesn't need to be a trip-ruiner--but knowing what to do to is important. Here are our best tips for handling any illness abroad.
1. Know the details of your travel health insurance.
Travel health insurance should be a must any time you leave the country. While some domestic health insurance providers may offer some coverage when you're away from home, designated travel health insurance can ensure you're properly covered if you fall ill or sustain any injuries while traveling.
Before you leave for your trip, purchase medical coverage for your trip and get familiar with your plan. Understand what it covers, what it doesn't and what information you'll need if something happens abroad. Knowing these details before you get sick can prevent you from scrambling when you're on your trip--meaning you'll get the treatment you need faster to enjoy more of your vacation.
2. Connect with a doctor through a telemedicine app.
When you're in a foreign country, finding a doctor to write a prescription or help you understand your illness can feel overwhelming--especially if you don't speak the local language. Thankfully, a telemedicine app can connect you with international doctors available for consultation through video calls or by telephone.
A telemedicine app is recommended for non-emergency needs, such as a cold or stomach bug. Doctors can write prescriptions, provide advice, or point you in the direction seeking care from a local pharmacy or physician if in-person treatment may be required.
Telemedicine apps may be provided through your travel health insurance. Check the mobile resources or self-service tools offered by your plan before you leave. Make sure to download any apps and set up the appropriate profiles before you go.
3. Visit a local pharmacy.
In many countries, you don't need to see a doctor before heading to the pharmacy for a prescription. For example, if you come down with food poisoning while traveling, you can usually just visit a pharmacist for an antibiotic prescription without needing to see a physician first.
While medication rules will depend on the country you're in, head to a local pharmacy to see how they can help. However, keep in mind that other countries will also likely have different words or phrases for a "pharmacy." Unlike in the U.S., you probably won't find a pharmacist at your local convenience store. Do a little research or check in with your travel health insurance for help finding the appropriate location.
Getting sick doesn't need to ruin your trip.
Don't allow an illness to ruin your trip. With the right planning, proper travel medical insurance and access to a telemedicine app, you can easily get the treatment you need regardless of where you are abroad.