Exploring the world is a wonderful thing. It helps us to grow into the best possible version of ourselves. When we take away our home comforts and are exposed to new cultures, it opens us up to different views and ways of doing things. But is it not always all sunshine and rainbows. Sometimes you have to deal with less than ideal scenarios, but it is almost always worth it.
Some of the most frustrating things that can happen are flight cancellations or travel companies declaring bankruptcy. Worse still, it could be you who has to cancel due to unforeseen circumstances. If this happens, you should consider using Creditfix. They will help you to make the best of a bad situation.
If you are an avid traveler, you might be used to things going wrong. Learning to roll with the punches is an invaluable skill in travel and in life in general. Sometimes the best stories we tell of our travels are when things didn't go to plan. Often, they make for the most unique and interesting tales. At the moment, it may be frustrating, but you will likely look back with a smile. Armed in the knowledge that it was all part of your journey and it was all worth it.
And if the worse happens and it brings an end to your travels, and you still have itchy feet. Then you should get back on that plane as soon as you can. For those of us with travel bugs, no matter what life throws at us, it is impossible to ever let go of dreams of seeing the world.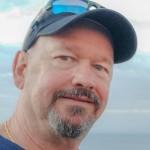 Written by Dan
Professional photographer specializing in street, food and travel shots at As We Saw It travel blog. "Photography is unique in that it captures light in all forms, and since the Bible says YHVH (God) is light, photography captures Him in many forms."