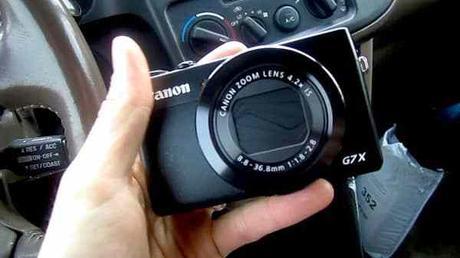 Taking photographs can be a fun hobby, an important pastime, or a fulfilling career. But, whatever your reasons for taking pictures, you need to have the right device. There are so many different means by which you can shoot pictures and videos nowadays, and that's the beauty of technology. If you have a mild interest in hobby photography, you might be okay using a smartphone like the Moto X-Force .
But, for those who want to take it a bit more seriously, you will need a proper camera. These days there is so much choice when shopping around for a new camera. And that can sometimes make it difficult to narrow it down and choose. But, if you're looking for one of the beat models you should check out one of Canon's new models , the PowerShot G7 X, and here's why.
Functionality
The great thing about this camera is how functional it is. As a top of the line digital camera, you will be able to shoot videos as well as taking awesome pictures. And this is very important because you need to be able to do both these days. Canon is always a great make to go for because of how functional and practical their cameras are. One of the distinguishing functions with this Canon PowerShot G7 X is that it has an LCD screen that flips over allowing you to take selfies. With the ability to take selfies you never have to worry about missing another moment again!
Value for Money
When you are choosing a digital camera, you need to think about the value for money that the camera provides. A lot of really great digital cameras will cost you thousands of dollars, just for the body. However, the G7 X will only set you back a few hundred dollars. This is an excellent value camera, and that makes it affordable for professionals and novices alike. When you are trying to choose the right camera for you, budget is very important. Value for money is one of the big appeals with this camera and one that could well sway your decision.
An Attractive Camera
Something else you're going to need to consider when it comes to buying a camera is how it looks. Now, you need to remember that visual aesthetic plays a big part in anything you might consider buying. So it's important to think about how the camera looks before you decide whether to buy it or not. The good news is that this is a mighty fine looking camera. It is sleek, majestic and modern looking. And that is something that's very important for a lot of photographers.
Choosing a camera is very important because it is an investment for the future. If you want a good one, you'll need to spend a bit of money. And you have to make the right decision, so you know you've made a sensible purchase. Now, there are a lot of different cameras out there, and it can be a little overwhelming when you're trying to choose. But, from this post, you will hopefully see why Canon is the right choice for you.
* Contributed Post *