It's a well-known fact that luxury watches for men are one of the ultimate status symbols – right up there along with the car you drive and your job – and a luxury timepiece can speak volumes about the wearer.
So, what type of luxury watch man are you? Let's take a look at some eye-catching luxury watches and what they say about the wearer:
For the Money No Object Man: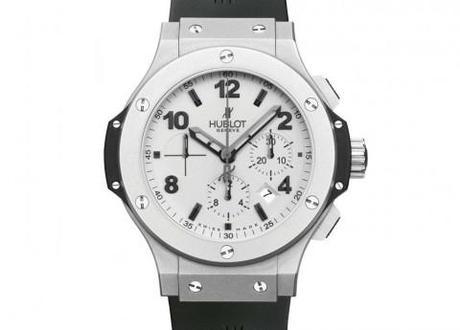 Hublot Big Bang – Price £39,000 ($62,000) Approx – If you're a man who likes to exhibit their wealth, you'll require a watch which positively exudes luxury and this is something that can definitely be said of the eye-catching Hublot Big Bang watch above. This epic timepiece from the Swiss watchmakers, Hublot, has all the drippings of wealth that you would come to expect from such a high-end timepiece such as a robust platinum case, Swiss-made self-winding chronograph movement and scratch-resistant sapphire crystal glass case.
For the Collector: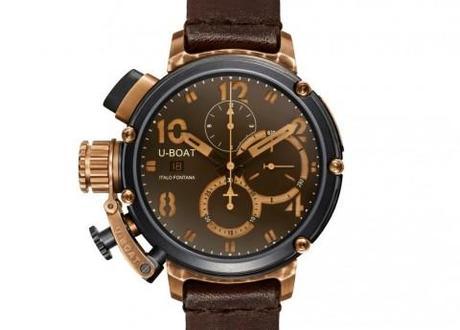 U-Boat U-51 Watch – Price £5,500 ($9,000) Approx – Limited edition watches are great for those men who want to own a small (and exclusive) slice of history as most timepieces which fall into this category will have limited production numbers and mean that the lucky owner of one will be a member of a pretty exclusive club! A limited edition watch which is set to be incredibly popular in 2013 is the visually stunning U-Boat U-51 bronze watch above.
This exemplary timepiece boasts a vintage brown strap, eye-catching solid bronze casing, the distinctive U-Boat crown and water resistance of 100m. If you're after a collector's item, you certainly won't go too far wrong with this fantastic watch from the Italian watchmakers, U-Boat.
U-Boat watches were originally crafted to be used by the airmen of the Italian Navy during the Second World War and this bold, uncompromising design has remained to this day. Their timepieces have the sort of no-nonsense attitude that you would expect from a naval-style watch and it is little wonder that U-Boat watches such as those from their U-51 collection have become amongst the most sought after watches in the world.
For the Vintage Man: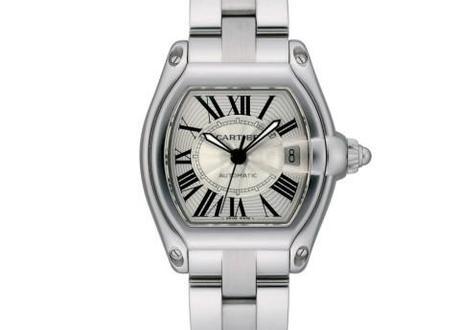 Cartier Roadster Chronograph Watch – Price £4,700 ($8,000) Approx – Cartier is one of the world's premier fashion houses but they are perhaps less well-known for the quality of the men's watches that they produce and they don't get much better than this phenomenal Cartier Roadster Chronograph watch. These stunning luxury watches take their inspiration from the automobile designs of the 1950s and 60s, which makes them the perfect choice for vintage enthusiasts. Cartier watches are unquestionably some of the most beautifully designed and elegant on the market and you'll score style points aplenty with a timepiece as devilishly attractive as this adorning your wrist.
For the Adrenaline Junky: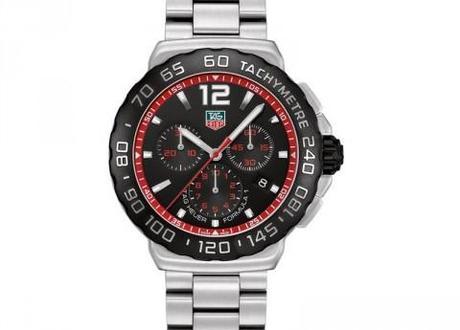 TAG Heuer Formula 1 Watch – Price £1,200 ($2,000) Approx – If you're a bit of a speed-freak and want a luxury watch to reflect this, you'll definitely be in the right ball park with the cracking TAG Heuer Formula 1 watch above. Perfect for the adrenaline junky, this top class timepiece has some highly impressive features which include an EOL indicator, luminous hands, 42mm stainless steel casing, fixed bezel with applied tachymeter scale and powered by a quartz movement which vibrates at a, frankly astonishing, 32,768 times a second.
All images in the article have been used with permission of leading luxury watch retailer, The Watch Gallery.