I think I need to revamp my usual routine for going out. I seldom go out these days (I'm a boring kunt) but when I do, I tend to follow the same system. Let me walk you through it and suggest me what I'm doing wrong or where I can improve.
PS: sorry for not updating my blog every week, keep getting messages to post more and I will aim to post once a week!
6pm - The pre-pre-pre drink
As I'm from England I like to get my drinking on early. I start by buying a few cold ones from the local 7/11, drink them slowly between having a having a shit, shower and shave. I get in the mood by listening to some Swedish House Mafia, Metallica and Justin Bieber.
7pm - The happy hour (pre-pre drink)

7pm tends to be too early for most of my friends, but as I'm a tight arse, I love to take advantage of the happy hours around Bangkok. I usually end up at the pub on Thong Lo 8 as they have pints of beer ( taste like ass) for 100 baht. Sometimes I'll go to another happy hour but I will do my best to avoid Soi Cowboy or Nana Plaza.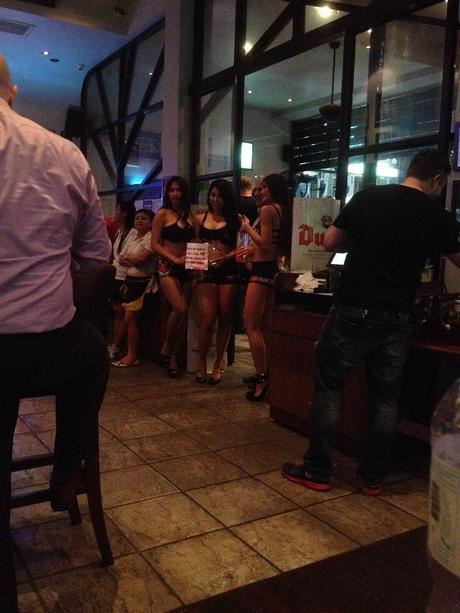 8-9pm - Funky Villa or Bottoms Up (pre-drink)
This is when my night officially starts. I meet up with around 5-7 of my friends and we usually go through 2 bottles of vodka or whiskey while shooting the shit. Most of my friends are socially awkward, so during this part of the night we talk to 0 girls, but take plenty of creepers to post on my blog and to fap over later in our Whatsapp chats.
I shouldn't be player hating on my mates, I won't talk to them either.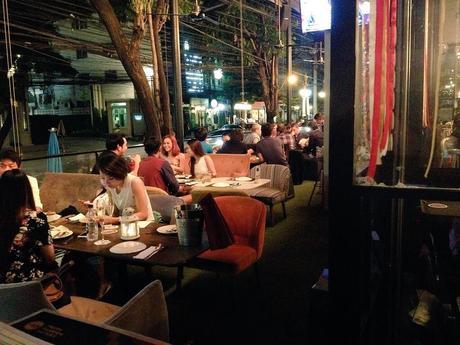 We usually go to Funky Villa (Thong Lo 10) or Bottoms Up (Thong Lo 21) which are both packed full of hot girls too. We will usually pre-drink till 11pm unless it's a weekend in which case we leave at 10pm to the club.
Before we leave one of us will speak in broken Thai to impress the waitress, ask for her number and get rejected.
11pm-2am - Royal City Avenue (R.C.A)
We always debate on which club we should hit but 90% of the time one in RCA. To be honest, I don't think there's that many awesome club spots in Bangkok as of late. Levels and all the clubs on Soi 11 seem too sleezy, while staying at Funky Villa or Demo seems like a lost cause (girls won't talk to us).
Route 66 seems to be our go to place as with most farangs but Onyx as of late is looking pretty good. Slim in RCA was my favorite place in Bangkok but I think it has gone under renovation as of late.
Our plan here is to drink another 2-3 bottles and go around table to table getting rejected by everyone but gay Thais.
After 3 hours of rejections and our confidence shot, there's only one place left... (Plan B).
3am - Bangkok's underbelly of after hours
If I were writing this one year ago I would be talking about after hours like Wip and Scratchdog, but after the crackdown they have both took a huge hit. As of right now, our options tend to be Climax, Spicy, Mixx or some shady bar in 22 that doesn't have a sign and sell bottles for 650 baht.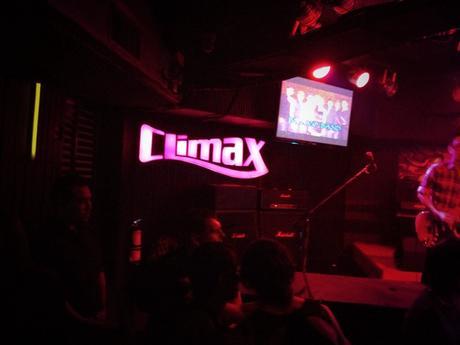 If none of us has gotten a lady of the night by now, we move to plan C.
6am - Walking around Lower Sukhumvit
Around about now the BTS is running and all decent people are getting ready to go to work. Me and my friends smell of ciggerates, booze and body odor at this point. We stumble across the usual Sois (4,11,22,23) in the hope of finding a cracking deal.
If we roll the dice and come up empty, we head to Foodland for an American Club Sandwich, unlimited water and call it a night.
7am - Bedtime
Now I'm lying in my bed tired as fuck but can't sleep as my heart is beating at 150 beats per minute. This is due to the 5 bottles of Thai red bull I had with my vodka between the hours of 9pm-5am.
That is actually a solid representation of a typical night out for me in Bangkok. I'm sure it's not the best but I have a good time. What does your typical night out in Bangkok look like? Leave a comment below. Holla!