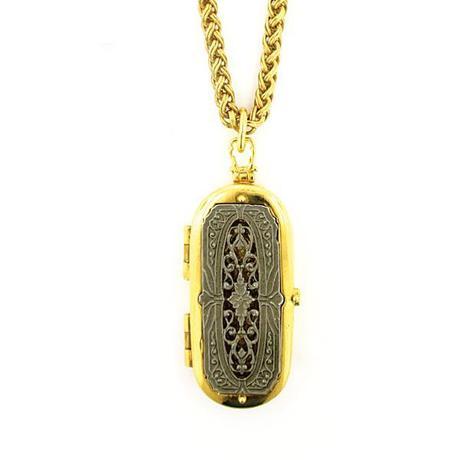 We often don't stop to think about it, but there's always a story behind every look—the flats she's wearing could've been purchased after her heel broke off one afternoon; the emerald ring on her finger could've been from her travels in South America (the best emeralds are supposed to be found there, by the way); the tribal inspired necklace paired with her flowy frock could've been gifted to her when she studied abroad in Morocco; and the story could even be as simple as you deciding to wear red after seeing an inspirational fashion editorial spread.  Well, at 1928, we have plenty of those stories for our jewelry pieces including this intriguing Parisian locket necklace!
A locket necklace like this was used to add a scented cloth inside and women would hold it to their nose to cover the smell of odorous streets. This gold tone and pewter colored locket is an exact replica of those found in 18th century France! The front is an airy filigree design so that the scents can flow out from inside.
This locket is originally $125, but because of our 30% sitewide sale that started today, it's $87.50! A sure collector's item for antique and vintage lovers!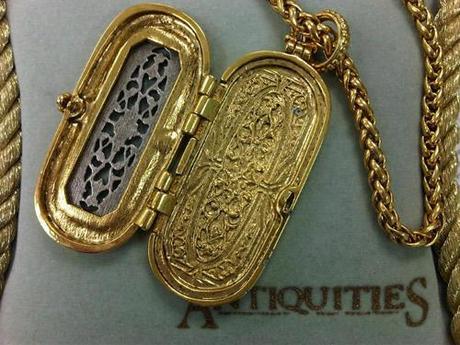 Have a fab Tuesday!
'