Criss-crosses and cross-angles…
Working on a board for my new living room scheme, but got distracted when I noticed all of the patterned geometry in the space. Are you drawn to certain patterns, colors or elements in your home? Apparently, this is me: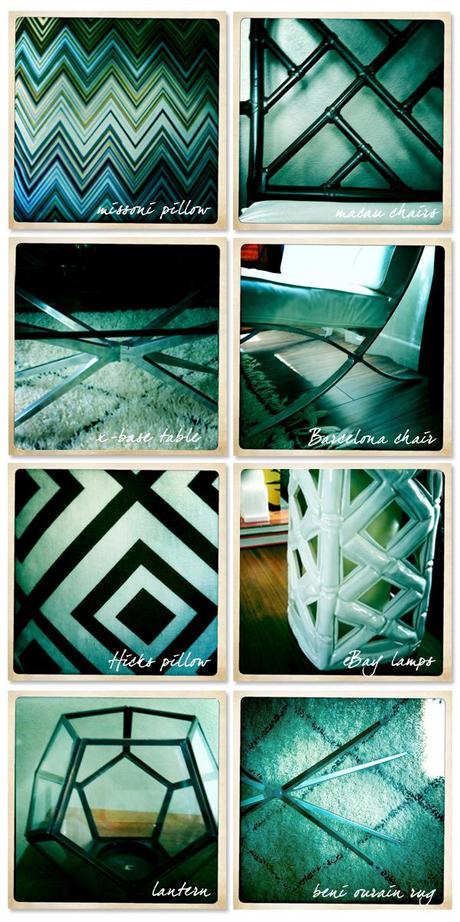 It's no wonder I'm obsessed with the Billy Cotton chandelier and Pierre Frey fabric from the latest Lonny issue! How utterly predictable.
This weekend, take a look around your home and see if you notice a "pattern" of your own.
More to come on that new living room board!