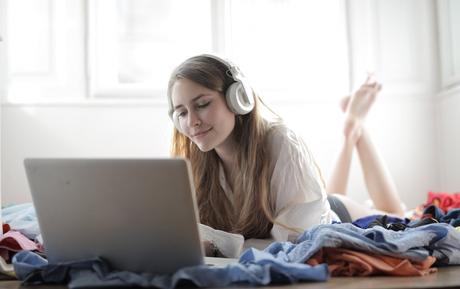 In early 2019, it was reported that music streaming, particularly from paid subscription services such as Spotify, Amazon, Apple Music and Tidal, contributed to another double-digit revenue growth in the music industry in the United States in 2018. It's the third consecutive year this has happened, so you can say streaming is really a big deal.
However, not all is well and good for everyone involved in the music business when it comes to streaming. In a nutshell, artists aren't happy with the royalty payments they get. Slash, known best for his guitar work with Guns N' Roses, is one of the musicians who have spoken out against music streaming and how it affects artists and the music industry as a whole. Let's see what he has to say.
On royalty payments
In an interview, Slash remarked how royalty payments from streaming services are nowhere near the royalties that buying a physical record (such as vinyl or a CD) pays. Streaming may have brought the music industry a notable growth, and it may have made music consumption a lot easier for listeners, but according to Slash, the artists seem to have gotten the short end of the stick.
Slash noted how music streaming affects the industry negatively by hurting the artists who make the music. This situation is alarming and disturbing, and Slash isn't the only music artist with this sentiment.
Cellist and composer Zoe Keating has also shared her experience with declining royalty payments, particularly on Spotify. The award-winning cello player, who's also a single mom, has been documenting her earnings on the streaming platform since 2013. After being on Spotify for six years, Keating's payouts only amounted to around $34,862 after 9,404,799 plays. Her per-stream rate is only at $0.0037049. Other artists earn less – country singer Jason Kirkness earned just $0.0022 for each stream.
Slightly better in 2019
Earlier in 2019, Spotify increased its payouts to $0.00397 per play and further increased it to $0.00437. At this rate, artists will need at least 336,842 total plays in order to earn the U.S. monthly minimum wage of $1,472.
Keating reported she received an average of $0.00543 per play in 2019 on Spotify. While this is definitely an improvement over the previous numbers, this is hardly enough if you want to make a lucrative career out of your music. Still, it's worth noting that despite its paltry payouts, Spotify pays better than Amazon, Pandora and YouTube, which pays the least – $0.00069 as of December 2019.
Worst for songwriters
Performers aren't the only ones in desperate need of music streaming royalties – songwriters actually need the money more, because they don't have access to other income streams or revenue types, such as merchandise and touring profits.
Considering the way streaming services give payouts, songwriters who are entirely dependent on digital royalties may find it impossible to sustain a livelihood the way they did from physical sales. It would not be uncommon for songwriters to secure a second or third job in order to make ends meet.
What would this mean for the music industry as a whole? The annual growth thanks to streaming may continue for a couple more years, but as artists and songwriters grow increasingly frustrated with terrible royalty payments, streaming services may find themselves having to change the way they compute their per-stream rate or else lose the artists that make users sign up in the first place.
In addition, both artists and songwriters who find streaming a continuing source of disgruntlement may lose their drive, their motivation and ultimately, the inspiration to create – even if they do have other revenue sources. If we want good music from our favorite artist, we shouldn't let that happen. Hopefully, streaming platforms find a way to pay musicians more while continuing to allow fans to listen as they please.
---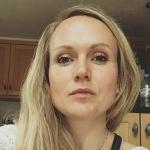 Ellie Mckinsey writes regularly about music related themes with a particular focus on playing the guitar – an instrument she has been playing since childhood. When not writing, Ellie enjoys creating new music and hanging out with friends. You can check out more of her work at Know Your Instrument.
The post What's Wrong with Music Streaming, According to Slash first appeared on Electric Kiwi.