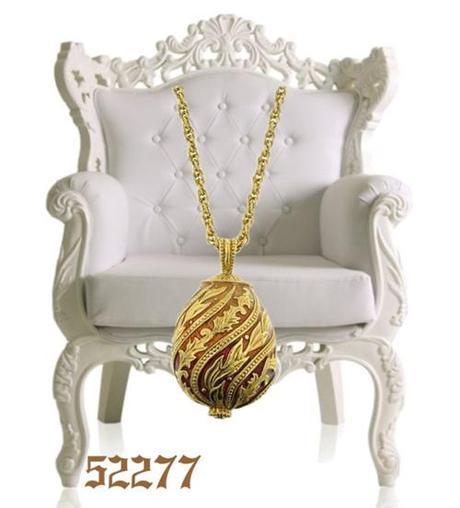 High fashion is all about opulence. The more it shines, the more it shocks, the more it pushes the boundaries of glamour the better. Designers are inspired by beautiful places and ancient times of decadence and always strive to dress the elite, which is sometimes why women like you and I have a hard time relating to couture fashion. Not only do the runway looks seem more like costumes at times than wearable clothes, but the price tags alone are enough to scare us away.
When you pull out pieces from high end collections one at a time, they seem more fitting into our everyday lives. A designer bag, while still incredibly pricey, doesn't seem like too much of a splurge because it isn't the accessory to an already overwhelming ensemble. The same goes for an expensive high end gown when you strip it of the couture makeup and blinding diamonds. For most of us who can't shop Rodeo Drive every day, high fashion is meant to inspire. Trends and looks from the runways hit the real world in much less dramatic designs and prices to match!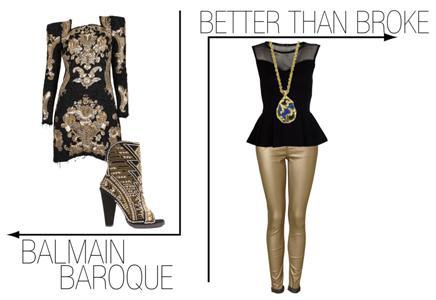 A huge hit for the summer season is over the top, opulent Baroque designs. From gaudy floral prints to art inspired graphics even down to intricate beading, high end designers like Versace, Roberto Cavali and Mary Katrantzou are mastering fine fashion. In fact, for the
Balmain
S/S '12 collection, head designer Olivier Rousteing channeled a very opulent fashion item from the early 1900's- the Faberge egg! A Faberge egg is a jeweled egg, originally made by the House of Faberge in
Russia
in 1885. The miniature eggs were worn on necklace chains and became an opulent accessory to own since there were only 50 official eggs ever made by the House.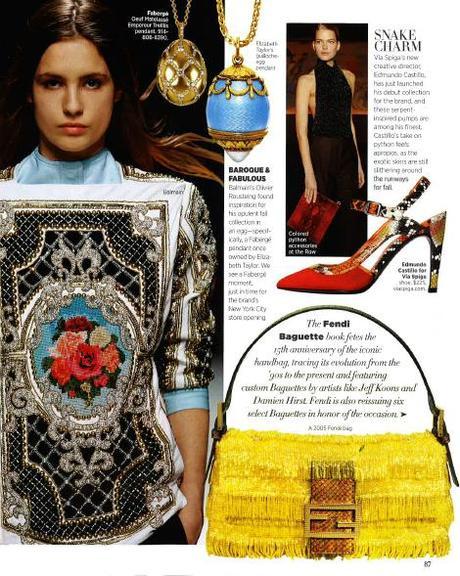 Balmain's collection was even more specifically inspired by a Faberge pendant once worn by the fashion icon and jewelry lover, Elizabeth Taylor (see above feature in Harper's Bazaar). Well you don't have to own a million dollar REAL Faberge egg to get in on the trend! 1928 Jewelry has a great assortment of Faberge and baroque inspired pieces that will add a high fashion edge to even the most simple of outfits.
For even more reason to buy yourself one of these charming little pendants, did you check out Google's homepage yesterday? Paying homage to Peter Carl Fabergé, the original designer, the Google homepage was spelled out using the intricate little eggs! Seems like this is one opulent design that everyone can get their hands on and will never go out of style.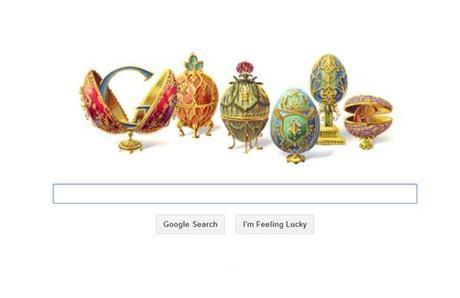 '–