Podcast: Play in new window | Download
I love to talk about tennis rules.  And in this episode of Tennis Quick Tips, we're going to discuss one of my favorite rules – the rule on hindrances.  Have you been hindered? Are you hindering other people? Listen in and learn everything you need to know to make sure you don't lose out on points if you get hindered and you don't make any dumb mistakes that result in you being the hinderer (that's a word, right?).  You can listen to this episode by clicking on the media player above or by listening in with your favorite podcast app. You can also subscribe in iTunes by clicking on this link: tennisfixation.com/itunes.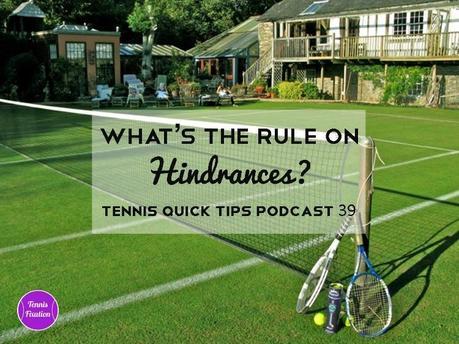 SHOW NOTES:
Here are some quick notes on what's covered in this episode.
I get asked lots of questions about tennis rules.  And I love to answer them because I know how important knowing the rules can be during your matches.  It's hard enough to win in tennis so you don't want to inadvertently give away points just because you don't know the rules.
In this episode of Tennis Quick Tips, I tell you eveything you need to know about hindrances.   ITF Rule 26 is the rule on hindrances and it says:
If a player is hindered in playing a point by a deliberate act of the opponent(s), the player shall win the point.

However, the point shall be replayed if a player is hindered in playing the point by either an unintentional act of the opponent(s), or something outside the player's own control (not including a permanent fixture).
To determine if and how this rule applies you need to know (1) was the player hindered, and (2) was the hindrance intentional or unintentional.  I'll tell you how to determine those things and give you some great examples of the different types of hindrances.
I also talk about talking during a point which may, in some cases, be considered a hindrance.  We'll put this in the context of Paragraphs 33 and 34 of the Code which state:
33.  Claiming a hindrance.  A player who claims a hindrance must stop play as soon as possible.

34.  Taking when a ball is in play.

Singles players should not talk during points.
Talking between doubles partners when the ball is moving toward them is allowed.
Doubles players should not talk when the ball is moving toward their opponent's court.
When talking interferes with an opponent's ability to play a ball, it is a hindrance.
You'll also hear about some real world experiences I've had with hindrances – including the time I received a "warning" from my opponent because my hat blew off.
Have you had someone call a hindrance on you lately? How'd that go? Let me know about your hindrances and your other "weird" tennis rule questions!
SHARE THIS EPISODE:
If you enjoyed this episode, or know someone who might, please feel free to share it with them. You can simply direct people to:
http://tennisfixation.com/quicktips39
There are also sharing and email buttons at the bottom of this post.
PLEASE SUBSCRIBE AND REVIEW:
If you'd like to get Tennis Quick Tips delivered easily to your device with each new episode, please subscribe using your preferred method below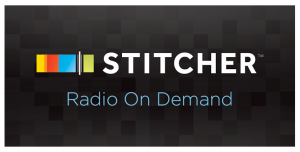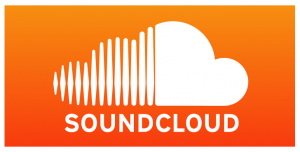 If you'd like the direct RSS feed for your own favorite RSS Podcast Player, click here to get it!
And if you'd like to become a friend of the show, please leave an honest review on iTunes by clicking here. It will help the show become more easily discovered by like-minded, awesome people just like you. I appreciate it!
Thanks so much for listening and, as always, Happy Tennis!


© Kim Selzman 2014 All Rights Reserved
650 ? 650: true);" class="ois_box_14 container-fluid">If you enjoyed this article . . .There's plenty more!Sign up for FREE Tennis Fixation Weekly Updates and you'll receive my FREE eBook "10 Quick Fixes To Improve Your Serve: No Lessons Required!"