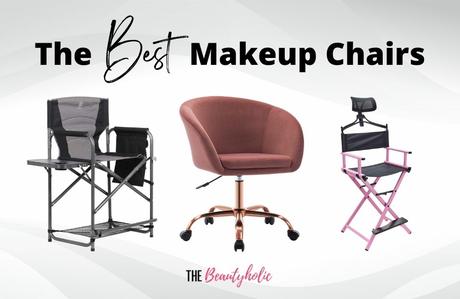 Whether you're a makeup artist, a stylist, or simply want to take your makeup application to the next level, you will need high-quality tools. Apart from the best products, there is comfort to consider as well.
Doing your makeup can take a long time and can also be exhausting, so it's likely you'll end up being uncomfortable for too long.
How else can we improve? Could we upgrade to a chair that makes sitting for hours a breeze?
Continue reading What's The Best Makeup Chair? – Our Top 7 Picks at Beautyholic.