I absolutely love this girl right here! She is one of my favorite sponsors and blog friends!  I will cut to the chase and let her take over this post! 
Hey there! I'm Kodi and I blog over at Leaving My Mark.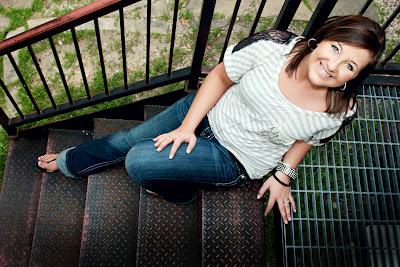 I am so excited that Anna asked me to post today. When she asked me a few weeks ago, I had no idea what to write about. Then Anna mentioned writing about and doing my favorite link-up!So I decided on probably the most popular link-up in all of blog land...
It's Okay Thursday!
from A Complete Waste of Make-up.
Genius right?
Ready? Here we go...

+To be completely excited to go back to school. That's right, first time college student right here.

+To love my dogs more than most people... Except my bloggy friends of course;)

+To have most of your conversations start with, "I read on this girl's blog I follow..."

+To lock yourself out of your house and just want to sit and cry.
+To freak out at the littlest things with your dog. If she seems to be acting different, I think she's deathly ill.
+To get a little red in the face when you watch Bethenny Frankel's new show. 
+To go to the mailbox every. single. day. waiting for your Glamour magazine to come. 
+To completely forget about jury duty... 
Actually thats not okay, but I did it anyway. 
+To be overly excited about my giveaway tomorrow! 
It goes live at midnight! Don't forget to enter!
So what's okay with you this week?

Thanks so much for having me Anna! And for putting up with my cancelations every week:)