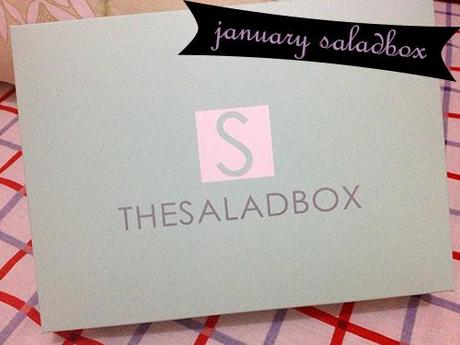 I'm excited to unveil my 2nd SaladBox! Imagine my excitement when one of our office staff handed me a package a few days ago. I wasn't expecting my box to be delivered that day but in my mind I was hoping that parcel would be my January Saladbox! The surprise factor left me smiling and feeling giddy all day. Why? Because the products I got for January were even better than the previous month (*click here for my December box*).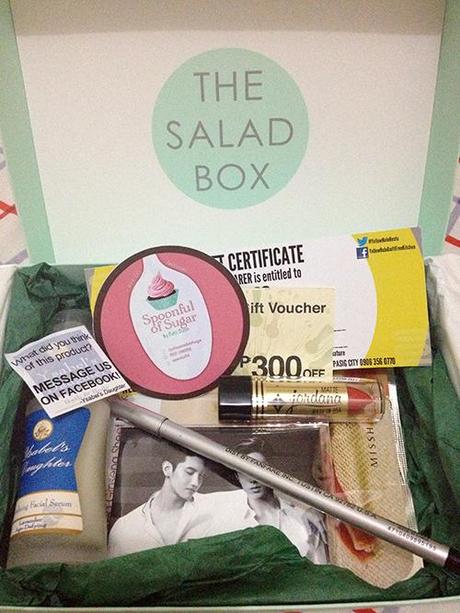 It was a lot heavier, too! And when I finally opened it — surprise, surprise! It was fully loaded with full-size products, and not just GCs and vouchers! :D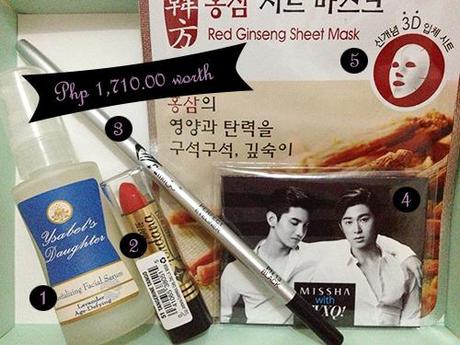 I got the following:
Ysabel's Daughter Revitalizing Facial Serum - Php 960.00
Jordana Lipstick - Php 300.00
Amuse Eyeliner - Php 150.00
Missha Oil Control Paper - Php 150.00
Missha Red Ginseng Sheet Mask - Php 150.00
Among the bunch the one that caught my attention the most was the Revitalizing Facial Serum from Ysabel's Daughter. I also mentioned in my previous Saladbox post that I wished they would include more cosmetics, and hey guess what? A lipstick and an eyeliner were included! I'll review everything in the coming days, so stay tuned! :) Btw, I computed and found out the total amount of the products I got was Php 1,710.00!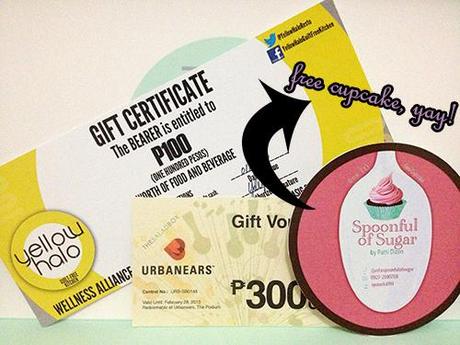 I also received GCs and vouchers from Yellow Halo, Urbanears (I also got this one last month), and Spoonful of Sugar. 
Overall, I'm really happy with my January box! For the Php 500 amount I paid, I think it's worth it. Sulit na sulit,if you ask me. I'm excited to receive my February box already!!! 
For more info, visit http://saladbox.com.ph.